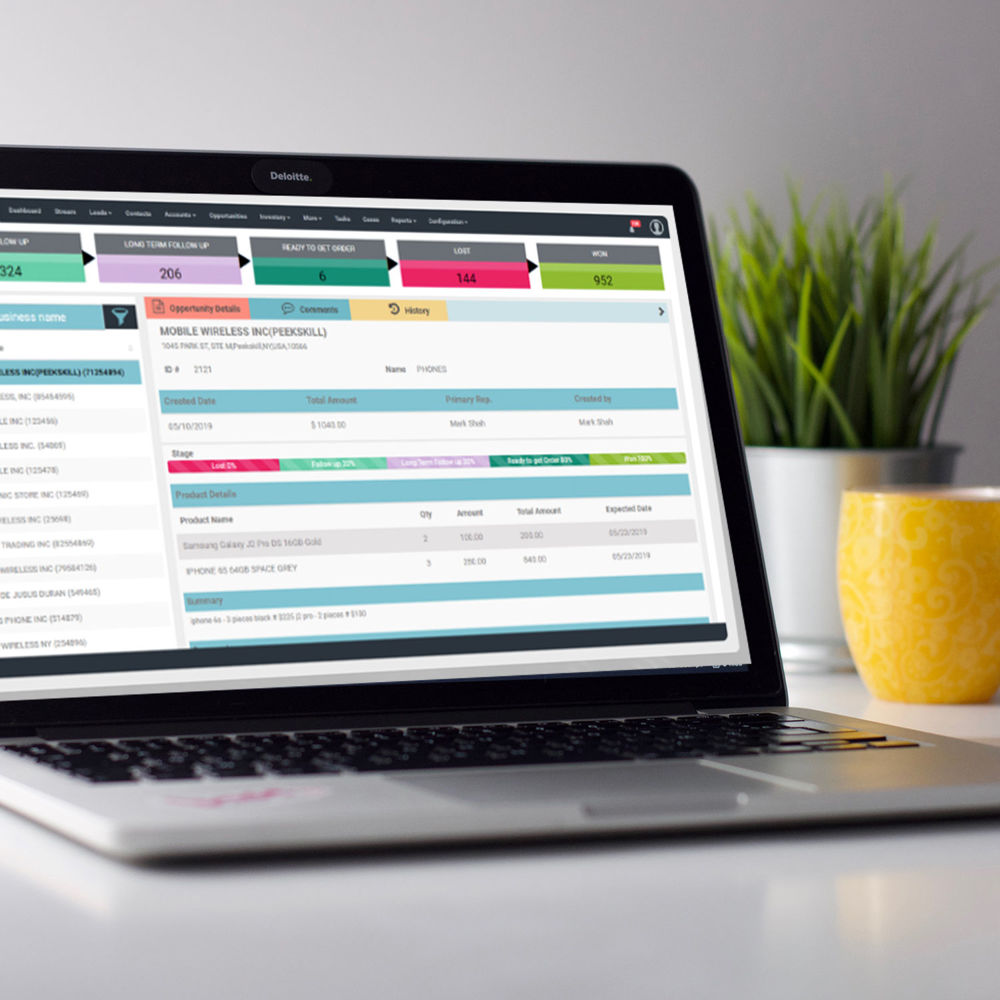 Successful businesses are built on relationships. And it's impossible to build good relationships if you don't have some way of tracking who your customers are. CRM software is designed to enable sales teams to thrive in any environment. From providing visibility to the entire sales process, and supporting a standardized way of conducting business, equipping the right CRM system will make managing relationships with customers that much easier!
CRM Definition:
CRM stands for Customer Relationship Management. The term refers to a process or software product that helps you track and manage your customer interactions. Businesses use CRM tools to provide better customer service, grow the businesses, and unlock new insights into their customer base. Learning from previous interactions and building on past customer experiences is one method CRM systems prove their value to an organization.
How CRM works:
A standard CRM tool gives you the ability to enter personal and company details of a particular customer: telephone number, email address, website, company size, and more. You can also enter sales-specific information such as meeting notes or applicable marketing campaigns. Most CRM tools divide such information into fields, with each field being searchable so that it's easier to find customers within a particular category or subgroup, such as industry or job title. The most powerful tools allow you to create your own fields of specialized information. These records function as a central repository for all customer information. Any team or employee that comes in regular contact with customers should have access to a company's CRM tool. This customer visibility makes it easier to send the right marketing offers, drive sales, and maintain customer satisfaction.
CRM's impact on your business:
A CRM system is critical for effective business operations. Even small businesses that might not see the need for a CRM need some method or tool for keeping their contacts organized. The CRM is central to the entire customer journey, from pre-to post-sales.