Overview
Business Simplifying Field Service Management
Increase your customer satisfaction and reduce operational costs by streamlining your Field Service Management practices.
---
What is LionO360 FSM?
LionO360 FSM (Field Service Management) is a highly equipped business solution to effectively manage your field operations, streamline your sales, and serve personalized customer experience. Designed for small to mid-scale of businesses to automate their field operations, maximize field executives' productivity, track & manage field executives' performance, optimize service operations, and drive informed decision-making with actionable insights through AI-driven dynamic dashboards.
Our LionO360 Field Service Management helps businesses drive connected experience, optimize executive scheduling and visiting, and smart route planning to increase operational efficiency and maximize sales productivity while saving time, cost, and effort. With our Field Service Management solution, we help business firms to enjoy simplified and managed practices as well as enable them to focus more on increasing their customer base, maximizing sales, and driving improved conversion rates.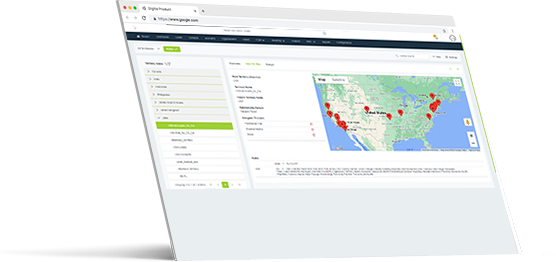 Gather vital information while onsite
Create multiple questionnaires for your representatives from the backend to be filled out while your representative visits your customer store locations. You can set up and prompt multiple questionnaires during your executive visit as well as schedule their sequence depending on specific requirements or situations. Allow them to gather and update the customer information in your Field Service Management system ensuring improved customer experience.
---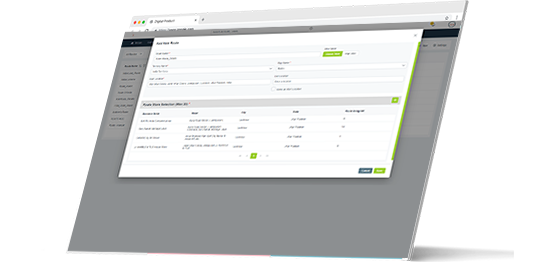 Route Management
The reporting capabilities of our LionO360 Field Service Management module enable you to efficiently manage end-to-end field service activities while minimizing inefficiencies and controlling transportation costs. Our software is facilitated to automatically generate reports and provides essential insights including sales representative's visit count, length of visit, etc. to track employee productivity and identify success factors.
Boost Productivity Today with LionO360 CRM
The first complete business management software for small business with CRM, Inventory, Accounting, and much more.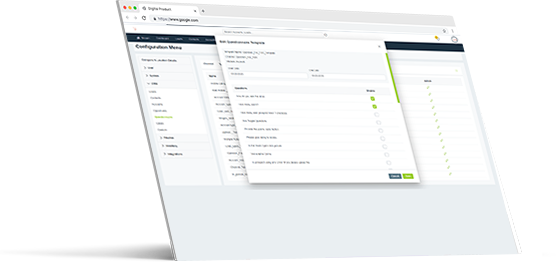 Acquire opportunities and drive growth
Through LionO360 field service mobile app's proximity and geo-location capabilities, field teams can seek out leads and accounts closest to their location or within their territory. Integrated with Google Maps, our software allows you to set, plan, and track each day's activities. Real-time insights into your representatives' visiting history help you meet the immediate needs and anticipations of your customers. Such visitor history involves total visit counts, visit lengths, and a number of questionnaires performed throughout the day.
---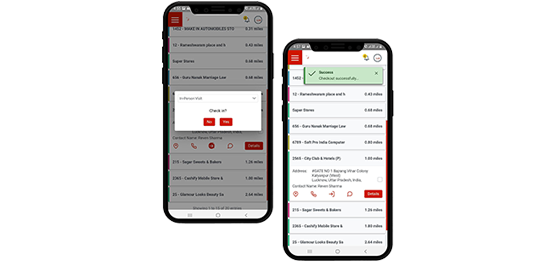 Drive efficiency and increased productivity
Assure that your field team is as productive as possible by utilizing our LionO360 Field Service Management tool. You can set and define your representative's targets in terms of required store visits, questionnaires to be fulfilled, etc. Designed with real-time reporting and analytics capabilities, you can track and monitor your representatives' activities as your field person's visit is automatically confirmed and logged into the system once they check-in to the location.