Products / CRM / Features / Workflow Automation
Workflow Automation
Automate your workflow with LionO360
Automate your sales, marketing, and customer service to increase productivity and drive efficiency with the help of LionO360 Workflow Automation.

Workflow Criteria
Create unique workflow automations for your sales team.

Schedule Emails
Automatically send emails to hot leads with workflow.

Automate Tasks
Set up tasks and reminders to automatically be triggered after an action.

Email Integrations
Seamless integrations with popular email providers.

360° View in Real-Time
Complete visibility and accurate information in real-time.

Customization
Customize workflows with excellent flexibility and features.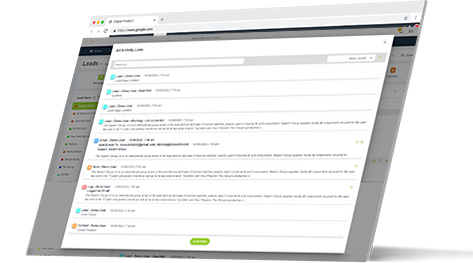 Automate certain type of actions
Set and define new rules for workflow automation, so when the defined criteria match, then a defined action is triggered automatically. Actions can be instant and time dependent. The workflow offers 3 types of criteria users can define:
● Created: Evaluate the rule criteria each time a record is created.

● Created, and every time it's edited: Evaluate the rule criteria each time a record is created or updated.

● Created, and any time it's edited to subsequently meet criteria: Default- evaluate the rule criteria each time a record is created or updated.
---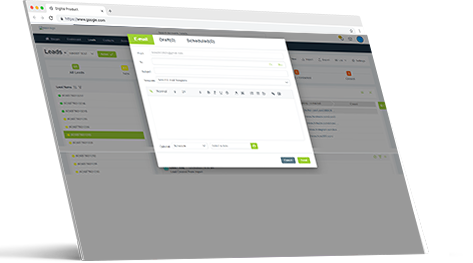 Create Automated Actions
Actions like creating a task for any user, sending automated emails to customers, updating any existing fields of customer's information in the CRM, or sending a text message to customers are a few examples of automated actions possible through LionO360.
With LionO360's Automated Lead Management, you can define automatic workflows when a lead is created, edited, and meets your defined criteria. Users can schedule time-dependent and instant actions for leads. Sending welcome or follow up emails automatically, updating any field of a lead in the CRM, or assigning tasks is just a one-time setup and a few clicks process to create.
---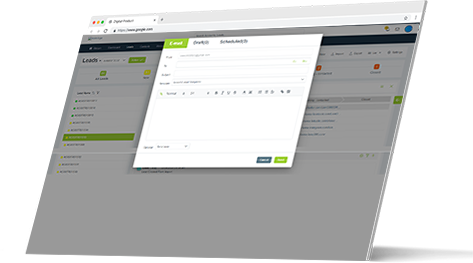 Critical Business Integrations for Email
LionO360 seamlessly integrates with many popular email services, such as Microsoft, Gmail, OneDrive, Mailchimp, Constant Contact and others. Configure your organization account to your preferences by linking popular third-party email services directly to the CRM platform.
Easily Enable and Disable Workflow Configurations:
Users can easily create a workflow for any task they want to be accomplished. Easily enable and disable workflow actions depending on which modules you want to run the workflows through. If you want to disable certain fields for leads, go into workflow criteria, and configure the specific lead criteria. Enable and disable unique characteristics for each module, customize the workflow fields depending on which module you are using.
Boost Productivity Today with LionO360 CRM
The first complete business management software for small business with CRM, Inventory, Field Service, Accounting, and more. Automating tasks with workflow just became a whole lot easier.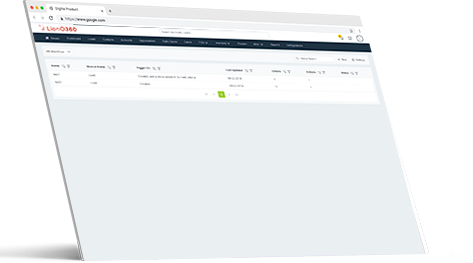 Real-time data visibility
LionO360 CRM provides a 360° view of what is happening in your business in real-time. Powerful sales process automation enables you to analyze and optimize your lead generation and sales efforts. Increase your close rate by promptly following up on inbound leads and dedicating the most time to nurturing high-value opportunities.
---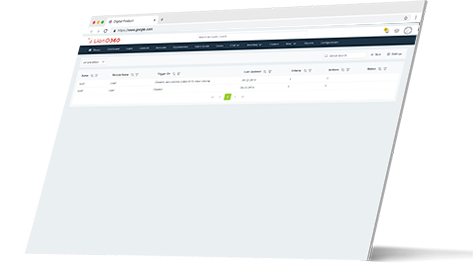 Customization and flexibility
You can also easily add custom account types, onsite visit questions, and customize user roles quickly with no coding whatsoever. Rather than being limited by rigid restrictions, LionO360 offers the flexibility needed to classify your data in ways that work for your business. You can connect multiple contact people to a single lead record, set account types to include former customers, and add multiple opportunities to an account.
---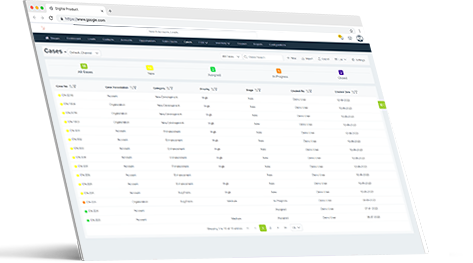 Automate your tasks and react faster
By maintaining a 360-degree view of all customer communications, LionO360's lead management features will help you accelerate your sales process with automation and powerful mobile app capabilities. You can add and find leads by simply entering a business email and the system searches and auto-fills other essential information related to that lead.
---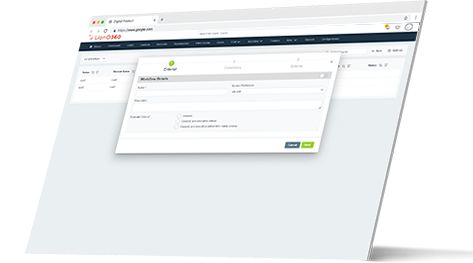 Streamlined customer experience
With every potential interaction in your sales cycle, having a seamless customer relationship management platform to assist in nurturing prospects makes for a more efficient and effective sales team. Automated workflow capabilities allow for the minimization of errors with defined and automatic processes, automatic prioritization & personalization of customer interactions while saving time and increasing the efficiency of your sales representatives.
LionO360 provides a world-class, innovative, and transparent sales management system with advanced workflow capabilities. So, never miss out on any leads slipping through your sales funnel with LionO360 CRM.
---