Products / CRM / Features / Account Management
Account management
Close more deals with LionO360's Account Management
Increase productivity and profitability while strengthening your relationship with your customers through LionO360 Account Management.

Accounts Dashboard
High-level view of business activity.

Full Business Clarity
Gain visibility to complete log of all activity using our LionO360 CRM.

Accounts Activity
Detailed view of all customer account activity.

Customize Accounts
Add unique fields based on customer attributes.

Case Management
Manage and log cases at the account level.

Document Management
Easily store customer-related documents securely.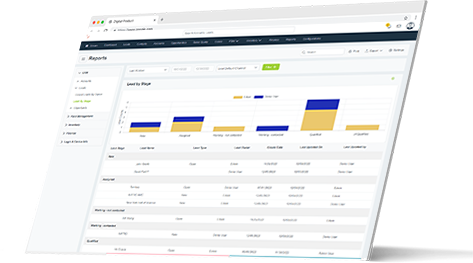 Quick access to the information you need - Gain insights with dashboards.
Make smarter decisions faster - through visually rich and dynamic dashboards.
Complete with a variety of useful dashboards to help your organization stay on top of KPIs to help gauge the health of your sales cycle from the moment a lead is generated to the point of a won opportunity.
---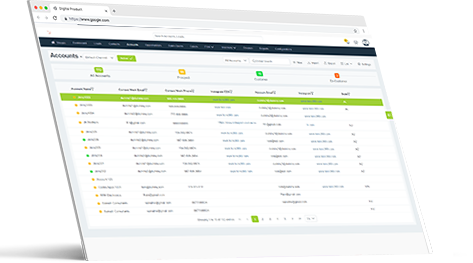 True business relationship management:
Know where you stand with any particular customer, with full visibility into the business relationships with that account. Easily spot the accounts that need attention with a color-coding system based on sales activity.
---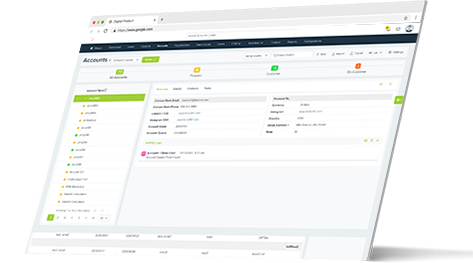 Understand customer relationships through detailed activity logs:
Keep track of all your communications in one easy to find place. View inbound and outbound calls, and interactions from the account, along with email conversations and field visit locations. Quickly get up to date with account activity information in the activity section.
Boost Productivity Today with LionO360 CRM
The first complete business management software for small business with CRM, Inventory, Accounting, and much more. Accounts management just got a whole lot easier.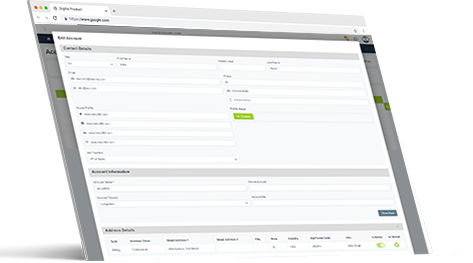 Customize access and visibility
By viewing an account record, you can see the flow of activities in real-time, such as when they were last contacted, orders placed, and when products were shipped.
Further, information including pending opportunities, order history, scheduled outreach, and documents, is accessible in one place. With role-based access control, you can restrict users to viewing only those accounts assigned to them.
---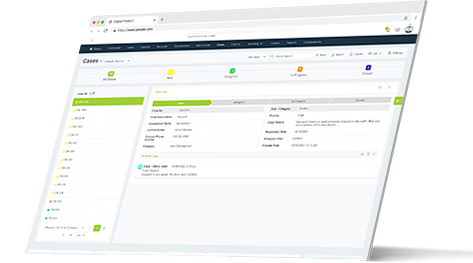 Track support tickets, analyze feedback and meet your customers' needs – before your competitors do.
LionO360 Customer Service Management provides the functionality small and medium sized businesses need to track support tickets and deliver excellent service.
The cloud-based app eliminates infrastructure hassles and ensures updated info is instantly available to all users no matter if they are working from home or in the office.
---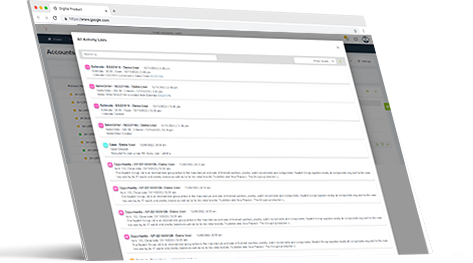 Record every conversation, follow up, and meet with clients.
With LionO360 CRM, centralize your account information, get a 360° view of account details, gain the ability to filter accounts by name, state, email, and much more, and maintain customer documents in place.
---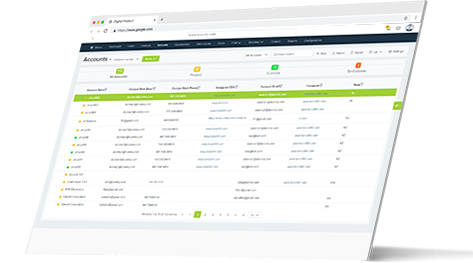 Instant access to your data, anywhere, anytime.
Google Drive and Gmail users can easily integrate their communications and documents with LionO360.
Share reports with your team, over encrypted cloud-connections, and more accurately interact with your clients with a 360-degree view.
---