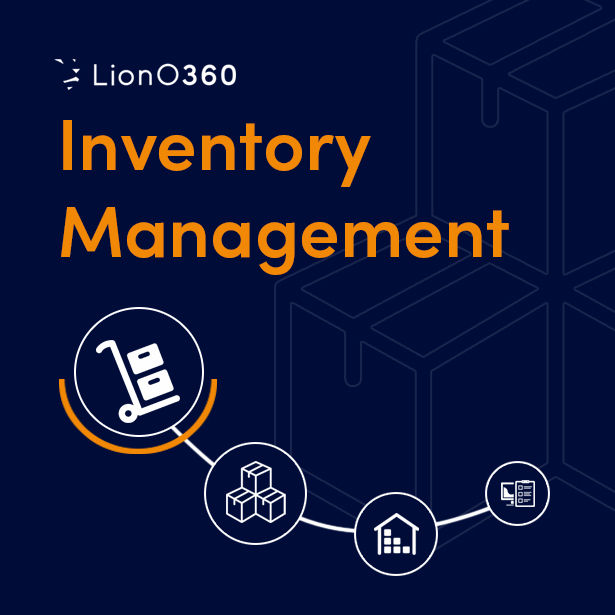 Accurate Inventory Management Systems are critical to keeping your business running efficiently. Whatever your product is, accurate inventory control can make or break an organization. That is why most small businesses employ an ERP (enterprise resource planning) software to track their costs and inventory and plan to reach their demand accordingly.
Manage your warehouse with precision with an inventory management software that will increase organizational visibility by monitoring inventory levels, warehouse locations, and other success factors critical to your small business.
Inventory management software include functionalities like barcode scanning, tracking inventory at the box level, tracking inventory at the serial level, complete automation, and the ability to manage multiple warehouses.
According to (Gartner) Inventory Management is the, "processes and services that provide one or all of the following: wireline (voice and data) and mobile services; connected IoT services; cloud consumption-based services; mobile devices, tablets and IoT devices; and related infrastructure. Asset discovery, asset management, asset database/repository and asset portfolio management are also included. Inventory management also applies to the tracking of purchases, leases, contracts, and disposal relating to telecom assets, cloud licenses, IoT, and other related assets and expenses. Links to general ledger accounting system modules (such as the capital asset ledger) are common."
According to (Wasp Barcode) 46% of Small Businesses either don't track inventory or use some sort of manual technique". Having online inventory management capabilities will improve a small businesses visibility and decision making.
LionO360 CRM & Inventory Management: A Tool to Simplify the Inventory Process
Boost your sales and keep track of every item with LionO360's sophisticated inventory and warehouse management software.
Are you facing issues with your current inventory process? Get rid of complex, expensive and time-consuming inventory processes with LionO360's inventory management software. With LionO360's inventory software, you can manage your entire inventory process even with multiple warehouses. LionO360 CRM software helps you in having detailed inventory tracking and reporting along with scanning, invoicing, payment, and shipping details. LionO360 CRM also helps businesses to manage multiple warehouse transfers, RMA (return merchandise authorization), forecast inventory needs, vendor management and more.
Why Do Businesses Need an Inventory Management Solution?
Without an effective inventory management system, the goods and products that flow through an organization will certainly be unorganized. An inventory management system enables a company to maintain a record of every item in stock within the organization, providing a single platform to check for the location of every item, vendor and supplier information, and the total quantity of a particular item currently in stock.
LionO360's inventory solution gives you an edge by having a systematic process covering all aspects of the inventory cycle. LionO360's inventory flow begins from a Purchase Order followed by Warehouse Inventory Transfers, Bill Payments, Quotations, Sales Order, Invoicing, Shipment of goods, Payment Receiving, Bank Deposits and ending at RMA. With LionO360's inventory flow, businesses can easily track each & every detail and have granular reports for everything.
With LionO360, know exactly where your products are always and manage invoices and purchase orders all in one place. Below are a wide variety of inventory features that LionO360 provides:
Order Management:
LionO360 CRM software enables the warehouse team to understand when a customer places an order, to know exactly how much shipment is needed, to view the requirement of payment, and verify confirmation of product delivery to the customer through the LionO360 system.
Product Management:
LionO360's CRM helps organizations keep track of all products no matter where they are in the sales process. With LionO360, one can easily update the stock quantity whenever a vendor order arrives at the warehouse. LionO360 software also makes it possible to see the status of the product in the warehouse, whether it is in or out of stock.
Multiple Warehouse Management:
With LionO360's multiple warehouse management feature, it is easy to keep track of all the inventory that is being transferred from one warehouse to another and ultimately to the customer. Using LionO360's CRM, organization reps can update inventory directly from their mobile device.
Vendor Management:
LionO360's vendor management features ensure that your warehouse is fully stocked with your products. One can see detailed information about any product with LionO360 CRM system such as product quantity left, quantity sold, vendor details, bill payments, etc.
Real-Time Product Tracking:
LionO360's product tracking feature is a powerful business automation tool that helps you to keep a real-time record of your product at all times whether you're sitting in an office or traveling somewhere.
How can LionO360 help you?
Need more information about LionO360's Inventory Management solution or looking to see a demo of LionO360's CRM?
Please contact us at 609-281-5272 or send an e-mail to crm@lionobytes.com.
Try LionO360 for free for 30 days! Complete access; No Credit card required. Visit free-trial