Products / ERP / Features / Multi-Warehouse Management
Multi-Warehouse Management
Unified multi-warehousing solution with LionO360
Optimize your multi-warehousing operations and uplift your operational efficiency with LionO360 Multi-Warehouse Management.

Multi-Warehouse Creation
Easily create and customize data for multiple warehouses, synchronize placed orders and inventory needed to fulfill the order, etc.

Real-Time Data
Monitor your inventory levels, track inventory in transit at each of your warehouses, and access order data in real-time.

Locate & Track Inventory
Acquire a single view of each of your warehouses to know real-time inventory counts, order statuses, and fulfillment logic.

Inter-Warehouse Transfers
Stay updated with specific inventory levels and order volumes in real-time enabling greater control of inventory transfers.

Pick, Pack, and Ship
Identify accurate bin locations, create shipping labels, manage carriers, and more to ensure on-time order fulfillment.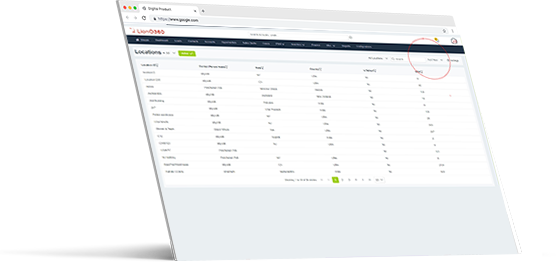 Streamline multi-warehousing
With LionO360, create and manage multiple warehouses and drive effectiveness throughout your warehousing operations from inventory, shipping & logistics to a smoother flow of products equipped with inventory distribution control. Segment your warehousing practices using types, groups, and categories along with control user permissions.
---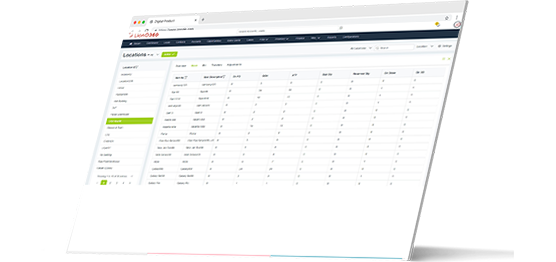 Track and manage inventory in real-time
Track and manage your inventories across your warehousing units. With LionO360 ERP, gain control of selling or limiting products to eCommerce sites and the flow of goods from your warehouses. Ensure fulfillment of your products from multiple warehouses along with consignment inventory and vendor inventory management.
Boost Productivity Today with LionO360 CRM
The first complete business management software for small business with CRM, Inventory, Accounting, and much more.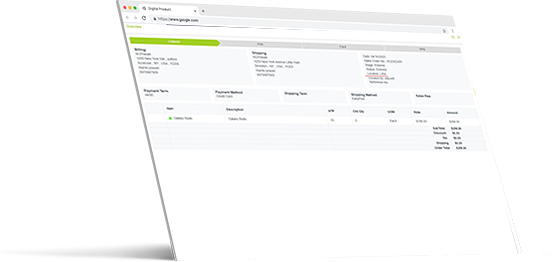 Manage your stock in multiple warehouses
Distribute and manage your stock in multiple regional warehouses ensuring seamless and quick order fulfillment to your customers while saving your shipping & logistics costs and minimizing your manpower resources. A single unified view across your warehouses helps you drive the right flow of your inventories at the right time.
---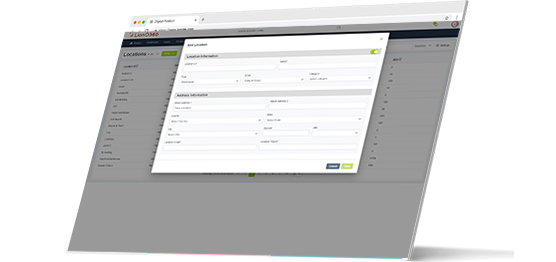 Product price management at the warehouse level
Synchronize your sales across your warehouses to bring resilience to your stock consolidation. Our ERP solution enables you to manage your product price at both the warehouse level and the customer level. You can seamlessly manage your shipments, inter-warehouse stock transfers, customer & vendor RMAs, back orders, and more.
---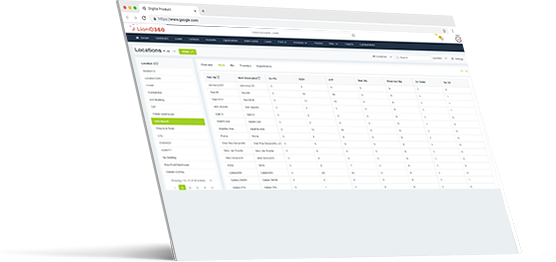 Outreach, expand, and retain more customer base
Streamlining your multiple warehouses through LionO360 enterprise solution helps to reduce shipping costs, stimulate customer delivery, minimize the supply chain efforts, and ensure an augmented customer experience. Our software enables you to control and manage stock-out conditions impacting your customer loyalty factor which in turn helps you retain your customer base for the long run.
---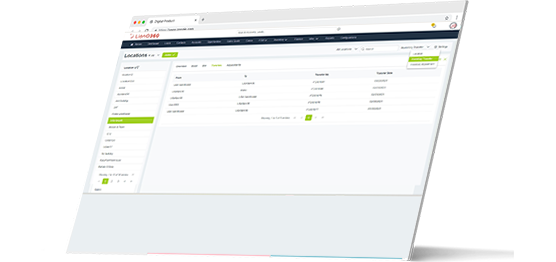 Minimize inventory shortage and risks
Having access to each inventory count with real-time facilitation can help you maintain the right inventory flow across your warehouses. Availability and traceability of additional inventory can help you prevent order cancellation. Our LionO360 ERP solution with a multi-warehousing module can help you reduce product shortage and potential inventory risk to ensure and drive seamless fulfillment.