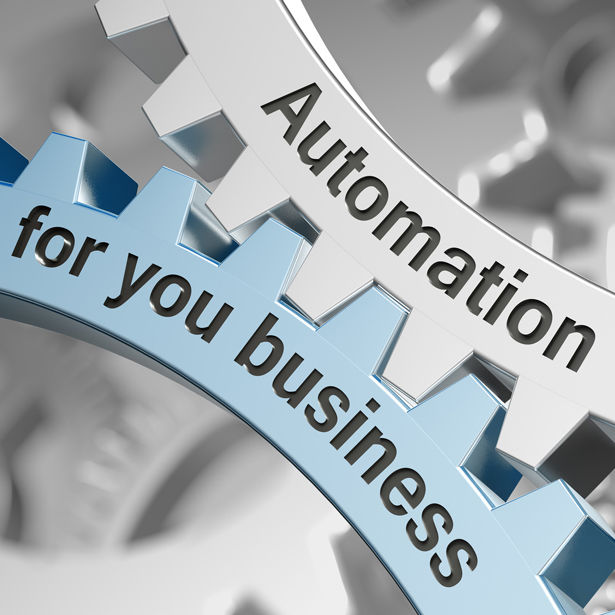 Do you want to reduce work for sales teams?
You have millions of business competitors, so you must work for a compromise. One desirable solution is sales automation. With this, your company improves sales while reducing tedious work for your team.
Automation works more wonders than this. Read on and explore more automation benefits:
It Cuts Down Data Entry to Reduce Work for Sales
While it often takes little effort, data entry takes up a lot of time. It can eat up an employee's time and keep him or her from doing other tasks. This tedious task can also drain your employee and hinder his or her productivity.
When you automate, you reduce the need for manual data entry.
The automation technology will take care of all the tasks on data entry. For example, it will record a prospective client's actions and behavior. It notes when the client opened your email, engaged with a post on social media, or went to certain websites.
These observations will help your sales team learn how to market for the target client. The good news is that your sales team can start forming a marketing plan right away. Automation will reduce work for sales teams and leave them unhindered for productivity.
Acts as a Central Hub for All Business Processes
When done right, compartmentalizing is good business practice. It can encourage your employees to learn and become experts in their fields. It allows your sales team to focus on one group of clients or a certain type of product.
However, compartmentalization can also hurt your business. It can sacrifice communication and collaboration. The solution is to create a central hub for all the data, campaigns, and clients your sales team is handling.
Yet, organizing everything to encourage efficient operations can be a daunting task. Some businesses will prefer to use their archaic compartmentalized systems rather than upgrading. Those who try to adopt a centralized solution may fail when they don't plan well or follow through with it.
The good news is that even simple CRM technology can handle overwhelming tasks for you. Feel free to read more about CRM software for small businesses to learn more.
Improve Targeting
Is your business using spreadsheets to track your leads and prospects? It's time for an upgrade. Tools like CRMs help your sales teams isolate data without poring hours of hard manual labor.
Once isolated, it identifies vital patterns affecting conversions. It will get rid of the manual copy-pasting of data from various documents. They need not deal with several lists of data since they can get it in one location.
Keep Every Team Member on the Same Page
The help of solid automation software is invaluable to foster consistency. Everyone within the sales team should be able to share all data. This includes schedules, pipeline templates, calendars, and conversations.
It's also a great way of uniting your sales team members. Efficient operations are more achievable when you can pinpoint sales patterns and processes. This is possible when you have a smaller sales team.
Sales managers also benefit since they can look into each team member's progress. With this feature, managers need not check on members all the time. It saves them a lot of valuable time, helping them focus on more profitable tasks.
Reduce the Number of Administrative Tasks and Human Error
Automation's primary function is to eliminate most repetitive administrative tasks. It frees up a lot of time for more profitable tasks. Tools like CRM can do a lot of these tasks without human intervention:
Store product and price details
Task reminders
Give specific pipelines for sales teams
These are the least of what these automation tools can do. Regardless, they aim to take the majority of the workload off your team's shoulders. It makes them happier and more motivated to do their job.
Also, sales automation can help you keep your hands off of administration. Sales management is a tricky and difficult thing. If your salespeople can't follow or execute the plan, then it's no use having one, no matter how well-planned.
A sales automation solution can take over the administrative tasks for you. Don't worry because it's smart enough to do the job. You can even set and customize administrative tasks that it should do to help it fit better in your business.
Deeper Level of Prospect Analysis
Automation tools like CRM store prospect and customer data. It allows you to track and analyze your customers' needs. It keeps your sales team focused, ensuring they do the right things at the right moment.
When you automate workflows, your sales team learns what matters to customers. It lets them discover their goals, needs, and obstacles. After every exchange, your salespeople know what to do for a follow-up.
Your teams can take notes and leave them in the system. It allows them to be seamless and converse whenever the customer reaches out. The reporting and tracking capabilities inform them about whether their actions are working.
It results in increased levels of customer satisfaction. It makes them more loyal to your business, ensuring they go back for more.
Increase Customer Engagement
At any time, teams can share their ideas related to your customer's interests. Your sales workflow allows your team to learn about their challenges and objectives. They'll know the customers' purchase history and the way they leverage your products.
Use automation tools to extrapolate your gathered data. It will help inform your sales teams of other people with similar issues and buying habits. You have a higher chance of succeeding since they can use effective methods for every case.
They can change the methods to better suit the situation. It saves more time instead of using new methods for every customer.
Reduce Work for Sales Teams: Use Automation Today!
These are some of the best reasons to automate your sales process. It will reduce work for sales teams while increasing efficiency.
Looking for a good CRM tool to help your sales team? Schedule a free demonstration of LionO360. Discover how we can help increase your company's efficiency.
book a demo with us today.