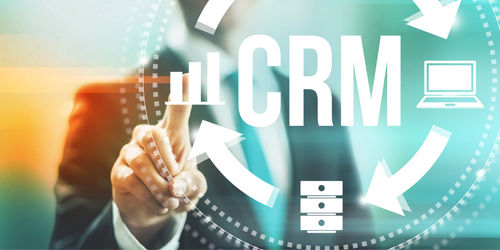 Are you an owner or CEO of a small to a medium-sized business trying to streamline your sales processes? If so then you need to explore the many advantages of CRM software.
If your sales productivity is stalling, or worse, then you need to give your team the tools they need to succeed. Keep reading to learn the top eight use cases a CRM system can provide your business.
1. Automate and Import Details of New Leads
Lead generation is key for every business. You must have a way to track your leads digitally. But you can't spend your time entering information for each new lead manually.
Automate this task and easily track each of your leads as they process from prospect to paying customer. Within our CRM program, you want to create robust profiles for each lead. When they become a purchasing customer, this profile will follow them throughout their journey with your company.
2. Automates Task and Activity Creation
You don't have time to sit and create all the tasks necessary for your team to finish the next project. With a quality CRM system, this is automated for you, saving your time and increasing efficiency.
Managing multiple deals can be stressful. If you're spending too much time manually entering the many tasks you need to track then you could stand to improve your productivity with automation. A quality CRM program can automatically assign tasks based on the workflows you created.
Never again worry about you or your team missing a step in the sales pipeline. With automated workflows created one time, you can rest assured that you never forget a step again. You will know that each task and activity necessary to follow up with your clients is automatically created and scheduled in your CRM.
3. Provide Notes for Other Sales Team Members
Interaction tracking is key to providing the best customer service possible to your customers and potential customers. You don't want your customers to have to repeat their story each time they're transferred to a new team member. Your CRM software program needs to allow streamlined communication and collaboration across your sales team and beyond within your company.
Additionally, you can prioritize certain notes and even tag specific team members to follow up on certain notes. These important features will ensure a seamless and stellar customer service experience for all of your customers.
4. Manage Your Sales Processes and Multiple Sales Pipelines
Are you ready to expand your product line? Or have you added a new, longer customer journey within a current product or service you offer? If so, then you need to have a streamlined process to track each of your sales pipelines.
You want to have the ability to track every aspect of your customer's experiences with your company. You need to know how many prospects are currently in your funnel and what your average close ratio is. These numbers can all be tracked and reported in your CRM.
Don't leave your sales to chance. Track them and work smarter to improve your numbers when you have all the right data available.
5. Communicate Internally
Nobody needs another email in their inbox. With the right CRM software, you can keep your internal communication streamlined and in one central location. Internal cross-collaboration is great for every team, but it can only be as successful as your communication and shared information.
Additionally, if you have a large team with several documents that must be accessed by everyone, then you need to have a way to share these documents digitally. Your CRM software should have the ability to be the central location for all your shared information. When everyone has the same access to the same information you can provide a uniform experience for your customers.
6. Provide Customer Sales and Product Use Data
If you want to create more features or more products that your customers love you need to know what's doing well now. A great CRM software will tell you that information with robust and real-time reports. You need in-depth insights into the features and products your customers use the most.
You can track this information in your CRM. You should also be able to integrate your sales interactions with your service interactions after the sale. In order for your company to stay competitive, you must offer stellar customer service long after the sale.
7. Email Management
Email marketing has the highest ROI in digital marketing. You need a robust email campaign to stay in front of your prospects and show the benefits of your product.
Additionally, after your customers purchase your product or service, don't leave them wondering what they can do with it. And an onboarding sequence with videos is a great way to provide stellar customer service. Regular emails also show them they're more than a single purchase.
8. Automate Your Workflows
So, if you're still using a myriad of programs to track your customers, operations, email marketing, and run reports then you need a single solution. And LionO360 has that solution for you. Follow-up reminder and sequence triggers can all help automate your processes in one single screen and program.
Repetitive tasks can be a drain on your productivity. Automate this with your CRM program. Don't discount this use case as you compare CRM programs, it can save your team hours of data entry and mundane repetition.
CRM Software Can Benefit Your Business Today
As you're looking for the best CRM for small business teams, consider these many use case examples. Ensure that you choose the right CRM software that offers you all the features you and your team need.
So, if you're ready to increase efficiency for your team, then you need to try LionO360. You can schedule your free personalized demonstration here