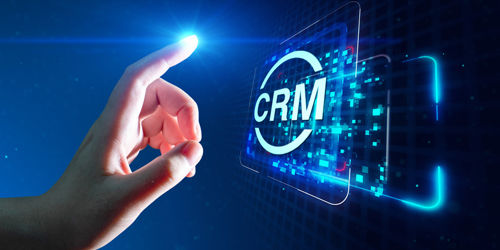 How many software applications does your business use to run your operations? Do you have one app to record sales leads? Another to store contacts? Are your documents saved on a computer somewhere that no one can find or open?
Over the years, small business software was sold as a patchwork of tools. There was no continuity, no seamless system to access information from one screen. Thankfully, platforms like LionO360 CRM now combine all your business needs into one easy application.
We share how to build your target audience and analyze customer activity with a click of a button. Discover how to increase your company's productivity using the right business management solutions.
Business Management Solutions vs Patchwork Software
If you're used to opening several windows to access emails and customer records then you understand those limitations.
Each application acts independently from the other. They don't communicate which means you need to copy and paste data from one screen to the next. Worst still, you need to pay for separate licenses and those costs keep mounting the more apps you install. Thankfully, there's a better way to manage your business.
Customer Relationship Management Software
Did you know that 92% of businesses say that CRM software is critical to their revenue goals? But what exactly is a CRM system?
Customer relationship management (CRM) helps to streamline your business by connecting tools like:
Lead management
Contacts database
Sales funneling
Goals and forecasting
Customer service and workflow
Accounts management
Instead of jumping between programs, you use just one. A recent survey found that the right CRM platform can yield up to 45% ROI for every dollar spent. Sixty-five percent of sales agents who use an all in one CRM meet their quota. However, only 22% of those who still use patchwork software fulfill their targets. Why do CRM business management solutions work better than using multiple apps? And why should you take advantage of those benefits to manage your business?
Benefits of CRM Small Business Software
Some small business owners don't see the need to improve their IT experience. They've invested in legacy software and know how it works. It's a comfort zone issue but does that make good business sense?
From cutting your monthly IT bills to increasing productivity, CRM solutions can become your new comfort zone. We've highlighted 5 of the top benefits below. They're the tip of the iceberg as CRM brings so much to the table. But keep reading to see how one tool can do the job of ten.
1. Reduced IT Costs
How much do you spend on all the various software apps used to power your business?
Don't forget to add support, maintenance, and patches to that figure. And the cost of maintaining old hardware to keep your legacy applications running.
Let's compare that figure to the LionO360 CRM pricing plan.
For only $143.95 per month, you get access to:
Lead management tools including a business card reader
Customizable stages for opportunity management
Sales forecasting and pipelines tied with your contacts list
Email integration and calls and visits logging
Much, much more
LionO360 CRM offers 8+ integrated applications within one dashboard. Simply click on a tab to shift between apps. The license includes four users which is perfect for small business teams. And if you need to add extra users, the cost is only $29.95 extra per month.
If you also need inventory management that works in a multi-warehouse environment, then the price is $223.95 for both! Compare that figure to your current bill and the savings are guaranteed to be huge.
2. Build Better Customer Relationships
The majority of small businesses now use a CRM system because it helps build better customer relationships. Features like recording all communications let staff know exactly what's going on at all times. Lead management web forms track the interaction for new customers wishing to contact you online. All previous sales reps' comments are easy to view and can be edited as required.
CRM platforms enable your team to finally work as a team by sharing information in one place. That results in better relationships with your clients because everyone's on the same page.
3. Access Critical Information Easily
It's Friday afternoon and your staff have left for the weekend. As a manager, you're reviewing that week's results. However, you can't find a critical sales report and your employee isn't answering their phone. What do you do?
If you use our CRM platform then the problem won't arise. The software's designed to let you locate all types of information easily. The intuitive interface breaks information down into manageable chunks. You can click or tap on the right tool to gain instant access to critical data. There's no more digging for the figures you need if you use LionO360 CRM.
4. Fully Customizable
The best CRM platforms recognize that each business is unique. Although there's a unified way to access and enter information, it should be customizable.
LionO360 CRM gives you the opportunity to edit elements when you need to. That includes adding custom account types, onsite visit questions, and user roles. Most CRMs are set in stone but ours gives the flexibility your company deserves.
5. Full Reporting and Forecasting
CRM's dynamic dashboards give detailed data analysis on your business's performance. Customizable chart layouts visualize data of customer activity and sales figures. You can set goals and track their progress. Filtering territories lets you see which of your locations is performing well or needs support.
Reports are available on your computer screen, mobile phone, or via email. Field representatives can also write new reports remotely. Everyone has access and can print or download them in PDF format.
The Ultimate All in One CRM With LionO360
Small business software is now more powerful than ever thanks to the right CRM platform. Sales agents no longer need to flip between screens and enter data multiple times. Accounts can visualize data to project sales forecasts while checking orders. Management and owners can see exactly how their business is performing from just one screen.
Join the CRM revolution by using LionO360 CRM in your workplace. Our all in one CRM solution combines customer relationships, inventory, accounting, and more. Small businesses can instantly access their data on any device from anywhere.
Discover how LionO360 can make your company more productive by scheduling a demo today.
Don't stay stuck in the patchwork of the past. Build better relationships with your customers and staff with the ultimate CRM platform.