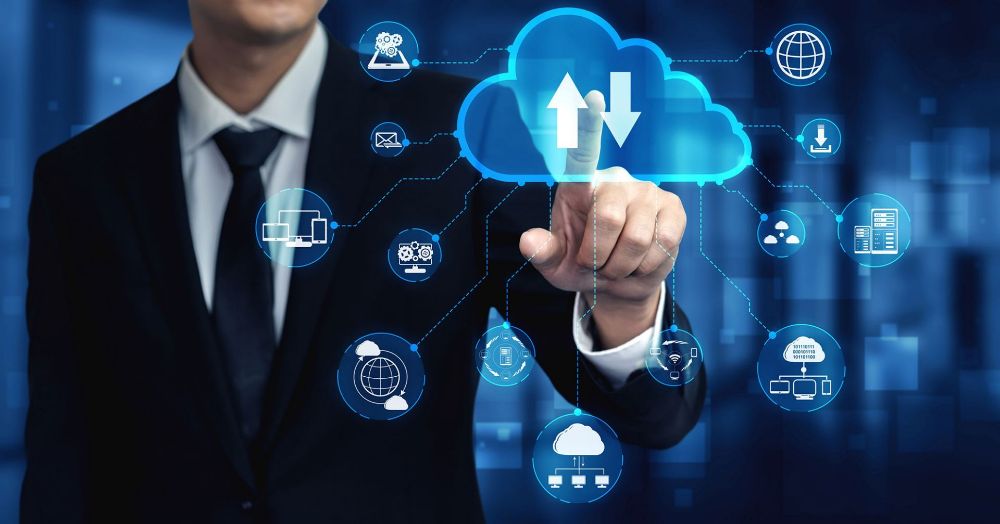 We often don't consider field operations as challenging as they are. Do you also think so? If your answer is yes! It's time to think twice.
And yes, it's completely a myth that field service management solutions are made for large-scale businesses as many small to mid-scale of businesses have already started adopting Field Service Management Software these days to drive competitiveness.
But this is just the beginning, and the race is about to start. And to be a part of that race, first, you need to understand the current market situations, technology adoption, and the right strategies to imbibe.
With the inclusion and adoption of cloud-based solutions in the market, initially, major organizations started investing in these cloud business solutions in terms of ERP (Enterprise Resource Planning), CRM (Customer Relationship Management), Finance & Accounting Management, Field Sales & Services, and more.
Furthermore, this adoption is continued since more and more businesses are coming ahead to adopt cloud business solutions. And this race also includes the gradual adoption of cloud-configured solutions by startups and small-sized businesses.
As per Gartner's analysis, the end-user spending globally on public cloud service is anticipated to reach USD 600 billion by the end of 2023. Further Gartner says that organizations will continue investing in cloud-native solutions with a 5-year compound annual growth rate of 19.5%.
Moreover, 75% of organizations will embrace the digital transformation model based on the cloud as a fundamental platform. Predicted by Gartner.
Now, SMBs are also realizing how these solutions can help them to increase their workforce productivity, maximize their overall efficiency, and lower their costs associated with field operations. And as a result, they started investing in cloud-based solutions to manage their business processes.
Initially, you can manage your field activities manually and even can handle customers that you can count on fingers. Moreover, you can somehow assign daily tasks to your field executives as well as provide the core data they require but how would you provide the data they need while being in the field?
In addition, how would you know your field persons' performance when they are in the field? Also, tracking and monitoring them won't be possible for you. For instance, whether your field executive visited the customer location or not.
If there is a need to get the questionnaires filled in by your customers in the field, manual processing may create irrelevancy as well as you cannot drive the sequence of questionnaires (if required) to be fulfilled by your customers.
Another use case to include here – Manually creating a work order could be a complex process whether for ensuring customer service, fixing the technical issue, or acquiring the order for the products that are more likely to be bought by the customers.
Thereby, there was a need for a software solution that can help you streamline work order management and automate your questionnaire prompting once your field executive reaches your customer location.
And, when it comes to technology adoption to carry out your field operations, the very first need that comes ahead is implementing field service management software to bring process automation and tracking & monitoring capabilities while lowering the costs. So, this is just a glimpse, we will understand the in-depth benefits of implementing a cloud-based field service management solution.
Benefits of Implementing a Cloud-Based Field Service Management Solution
Improved Field Workflow
Irrespective of different industries, Field Service Management Software can help eliminate your manually creating tasks and bring process automation. For instance, you can automate task scheduling and assigning to your field personnel instead of manually creating and handling them.
Though task creation may require manual input (if not a repetitive task), once you ensure task creation, you can automate and schedule the same to be demonstrated and fulfilled by your field executives.
Thus, if you are managing remote people to carry out your field operations, you do not need to ask them to visit your location as you can manage and control them using an integrated Field Service Management Solution.
Moreover, field managers can easily track and monitor their field employees' performance in real-time as well as get field updates or reports in real-time as they do not need to wait even for the end of the day. However, you always remain awaited for weekly, fortnightly, or monthly reports in case of manually performing operations. These instant reports can help field or sales managers quickly make informed decisions.
Reduce Paperwork and Bring Digitization
With increased digitization in business processes, you cannot disappear paperwork completely. But yes, up to the maximum level, you can reduce the paperwork by leveraging cloud-based field service solutions.
However, many organizations are still using Excel or Spreadsheets to carry out their field operations, but this cannot help them to gain real-time analytics, automate task scheduling, and get real-time feedback on all the field happenings.
In case your business processes involve performing customer surveys while visiting each customer, getting fulfilled the questionnaires by your customer using paper could be a time-consuming process as well as field managers won't be able to get real-time questionnaire responses.
However, with the help of a field service management software solution, you can get the digitized response against all the questionnaire responses once submitted by your field executives using digital or mobile devices equipped with Field Service Management Software solutions.
Process Automation & Seamless Administration,
In the edge of automation wherein businesses are embracing automation to simplify and optimize their day-to-day business practices, field service is one of them. So, automation in your field operations can reduce half of your efforts.
For instance, you can automate most of your field tasks such as scheduling executive visits, service requests, preventive maintenance assigned through work orders, and more helping you to reduce your executives' efforts and time and promoting their efficiency level. Process automation also helps in eliminating the errors caused by manual inputs.
Moreover, facilitating field executives with mobile applications can help field managers or coordinators ensure seamless administration and monitoring of field activities.
Increased Efficiency Through Mobile Apps
Implementing cloud based-field service management solutions can enable you and your team to access data, functionality, tasks, reports, work orders, field services, customer visits, questionnaires/surveys, and more according to defined roles and access permissions in the field service system.
Thus, your field executives can ensure hassle-free field visits as they are handy with the data and things they need while in the field. Whether to access the automated route to visit customers, the number of required customer visits in a day with the sequence, getting task information in the field, etc., your field executives can have all the crucial data to perfectly perform their job. Eventually, this helps them to be productive throughout the day as well as to level up their efficiency.
In addition, field managers can stay aware of what's happening in the field in real-time and get field updates in terms of performed tasks, submitted questionnaires, work orders created, and more. They can monitor and track each activity of their field executives, and gain field reports without even waiting for end-of-the-day reports or work submissions.
Greater Team Collaboration
Bringing process collaboration among your backend team and field team can ensure campaign success with increased efficiency and reduced costs. And yes, you can bring efficient team collaboration by leveraging cloud-based Field Service Management.
Now, you can reduce the barrier of communication that affects team collaboration in your field sales and services practices. A cloud-equipped FSM solution enriches both your backend and field team to seamlessly connect and communicate when there is a need.
Field managers can assign tasks and automate scheduling using their web devices which can be accessed and leveraged by the field executives using their mobile devices. They can even track their field executives' customer visits, the number of questionnaires filled, work orders created, etc.
So, you can see how team collaboration can impact everyone's work efficiency by eliminating dependency and waiting time to get the required data or information irrespective of remote processing or handling the workforce remotely.
Effective Reporting & Feedback
When your system is configured with a cloud-based FSM solution, getting real-time field updates is no longer a complex job for field or territory managers. Yes, you can stay updated with each field activity, and get the field operations status update in real-time.
When it comes to tracking your representatives' performance, a cloud-configured FSM solution can help you track and monitor your field representatives' field performance. You can even know their work completion status with real-time efficiency. Moreover, you can also get fieldwork reports, feedback, and actionable insights to support quick yet informed decision-making.
How can LionO360 Field Service Management Software Help?
LionO360 Field service management software- a product of LionOBytes is designed to transform field operations in small to mid-scale businesses. Our FSM software can help you automate your field operations, streamline your overall field workflow, and enable you to gain real-time field analytics to reinforce informed decision-making at every level.
Now, let's understand the feature sets that LionO360 Field Service Management Software offers:
Inclusion of Versatile Features that LionO360 Offers
Our field service software for small businesses comprises several functionalities to bring effectiveness to your field operations. Here is a glimpse at a few features:
Using our web version, you can create and define territories in your targeted marketplace and assign the same to your territory managers. Once the territories are assigned, field or territory managers can create and assign field visits to their field representatives associated with specific territories.
Now, automated scheduling and automated route creation can be done through LionO360 FSM solution which can be followed by the team of your field representatives using their mobile devices. This can save your field executives' time and effort as well as fuel costs due to following the automated route, which is accurate and efficient.
You can even perform customer visits at your nearby location as our FSM system provides functionality whereby you can know your available customers in a nearby radius and manage your customer visits accordingly.
When it comes to the tracking and monitoring part, our FSM software can be leveraged to track your executive check-in and check-out at a customer location followed by defined check-in parameters wherein they will be able to ensure their check-in into the system once they reach to defined area range. So, it can help you ensure whether your executive visited the customer in actual.
If you want to perform customer surveys to improve their experience based on their feedback and responses, our system can be leveraged for that efficiently. Instead of managing questionnaires manually, you can get them filled out by your customers digitally. And the best thing is that you can prompt the questionnaire in your executive's system or device once they reach the customer location.
However, you can prompt as many questionnaires as you want and once, they submit their questionnaire, you can be updated with the same in real-time. As you do not need to wait for the field response even for the end of the day. All you can get in real-time. Thus, you can get updated on each of your field activities performed by your field executives.
We believe the above demonstration will help you understand how our system works. To know more about or to implement the LionO360 Field Service Management Software in your system, contact our experts today.