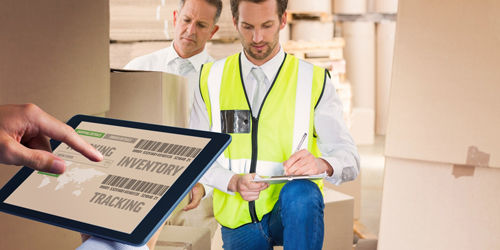 Are you worried about your business's growth? It's not an unwarranted concern. One out of five businesses fails within their first year. If you don't experience a growth spurt within that year, your establishment will likely fail. One way to keep your business growing is through inventory management. It might be too much for you to handle as a new entrepreneur. However, you can use customizable software to help.
Read on and discover what businesses suffer from without management solutions.
1. Complex Supply Chain
Nowadays, it's more complicated to make supply chains. You'll have more partners, making lead time less reliable when shipping products. It also results in more issues related to tracking.
It's becoming more necessary to expand product portfolios. It makes your business more diverse and offers more choices. However, it puts a lot of pressure on both inventory processes and warehouse space.
It also pressures your business to increase stock levels to ensure it's always available. However, your business is at risk. Without proper management, you might invest more working capital than necessary.
2. Inadequate and Improper Employee Training
Managing inventory relying on the human element hurts your business growth. Employees with poor training can be liabilities. If they don't understand inventory systems and rotation, your business falls victim to process inefficiencies.
To prevent this, you must invest in a senior employee. They must have intimate knowledge of your inventory system to train newer employees. They will also become in-charge of both warehouse and shipping.
This person becomes the inventory manager. They must handle inventory problems and other related tasks. Without using software, it's harder to identify shortages and compute when stocks run out.
It's also harder to make regular stock audits and report inventory levels. If you use automation and management software, you need not train your employees as much. It shortens lead times while making your brand better-known for its efficiency.
3. Not Enough Plans for the Future
Without software solutions, you'll get stuck with daily operations. You'll lose the big picture if you don't automate some processes. Without delegating tasks, your workday tasks pile up and make them inefficient.
It might not be much of a problem right now while you're small. However, when it's time to scale up, you won't have enough preparations. Your systems and processes must evolve as your retail store grows.
Your plan for growth and efficient operations must build around the very idea of growth. It's what makes your business ready to tackle every possibility. This will remain inefficient if you have no inventory management software solutions.
This is also among the most common marketing mistakes that can cause a business to fail. With this tidbit of knowledge in mind, though, you can carefully plan accordingly to avoid failure.
4. Lack of Performance Measurement Parameters
Inventory problems happen when you don't measure everything. Measure both the tangible and intangible to avoid running into inventory problems. Consider your customers' satisfaction levels, inventory turnover, and more.
Your product managers must keep track of daily fill-rates. They must know your inventory turnover rate depending on your sales cycles. However, finding the right measurement parameters can be difficult.
The good news is that inventory management solutions have standard parameters. They have powerful reporting features that help you measure these metrics. Inventory reports give you a definite idea of your performance while fixing problems before they become major causes of grief.
5. Lack of Frequent Inventory Counting
The absence of a management software system makes errors more commonplace. It becomes worse when no one logs untrackable inventory like pilferage or exchanges. It's necessary to schedule regular stock audits.
If you check your stock sections regularly, you can ascertain that these numbers are closer to their actual figures. A good practice is to schedule checks with barcode scans one section a day. Pick days when more staff are available to count.
However, you won't make the most out of this without a proper inventory management system. With this system, you need not do the checks as often.
Benefits of Inventory Management Systems
Now you know the common problems you'll encounter, it's time to list the benefits of inventory management software. Here are some:
1. Improve Order Accuracy
Inventory management solutions have warehouse management features. It helps organize your warehouse. It prevents you from shoving your new inventory into random locations.
With this, you're unlikely to forget about them. It ensures that your merchandise is always on track. It also increases your warehouse staff's accuracy when pulling items for customers, especially with the increased number of retail sales.
These application systems also have logistics features. It allows you to track order fulfillment time. It reassures your customers with a more accurate delivery duration. It helps prevent you from breaking those promises.
2. Boost Product Availability
Inventory management tools include both forecasting and automatic reorder features. It helps ensure you have enough products on your shelf depending on customer demand. It increases your customers' chances of getting the items they want.
3. Improve Warehouse Management
Having warehouse management features means more efficiency. It helps map your warehouses to get the most cost-efficient system. Once you expand, you can integrate RFID or barcode scanning.
These systems allow you to track your stock levels and inventory movement in real-time. It eliminates a lot of guesswork. You'll have a more accurate depiction of your inventory situation whenever possible.
4. Mitigate Storage Costs
Inventory management systems have basic economic order quantity (EOQ) calculations. It helps identify the most cost-efficient way to order new products. It compares the cost of storing them with their ordering costs.
It's automatic, saving money through decreased warehousing fees.
Try LionO360 Inventory Management Today!
Inventory management is easier with LionO360's 360 Degree View and Sales Efficiency features. Our system integrates both sales and inventory data in one place. With this, you need not experience the inventory challenges stated above.
Are you interested in what LionO360 can do for your business? Schedule a demo today and see what we have to offer to help improve your business.