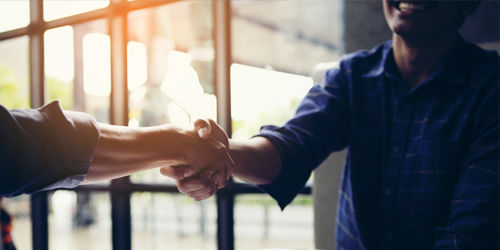 Are you wondering why your sales representatives are consistently losing deals? If your sales team is lagging, you should make sure to take a step back to review your processes and practices when it comes to generating leads and sales.
To learn about some of the most common reasons that sales teams are not succeeding with a deal, keep reading. Use this guide to identify ways that your sales team can improve so that you can reel in the profits this year.
You Don't Have a Defined Sales Process
To make sure you have a successful process in place, it needs to be defined and consistent. Establishing and maintaining a workflow allows you to gather insights and data that can allow you to improve your process. You want to make sure you leverage the sales tools you already have access to, while also looking for new and improved tools when yours seem outdated.
Incorporating tools like an updated CRM, customer support software, and field service management can help to avoid losing business to sales neglect. This will fuel productivity in your workflow to help boost sales. This also gives your sales reps more time to focus on core selling practices.
You Don't Have the Tools and Technology You Need to Efficiently Close Deals
It's important to remember that the sales industry has become a largely tech-driven field. This is where a CRM, or a customer relationship management tool comes in. This is a great tool for shortening the sales cycle, driving the acceleration of closing deals.
A CRM is a great place to save information in a reliable way while automating redundant admin tasks. This allows for a unified space for your entire team to be on the same page while being able to keep up with everyone's progress. It's also a way to improve the management of your sales reps, as you can streamline communication.
If the volume of your team's contacts and interactions are high, having all the necessary customer information at your disposal is a must. Allowing your team a full view of your customers, prospects, and leads allows members to carry out an effective sales strategy. Making sure that your reps are equipped with the right data and information is one of the best ways to avoid workplace frustrations as well as losing deals while creating a great experience.
You Aren't Analyzing Data and Measuring Success
To improve your sales process you need to understand why certain sales didn't go through. To do so, you will need access to tools that allow you to track data and measure your success. Many times, this comes from analyzing and tweaking the customer experience.
You need to make sure you are putting your customer first while also adapting to your customer as they evolve. The customer experience involves all the steps and interactions that you have with a customer from start to finish. With a CRM system, you will have access to data that can help you make certain aspects of the customer experience more engaging, personalized, or educational.
This will help you understand the individual and their needs as well as their stage in the customer journey, allowing you to carry on in the right direction. This is especially valuable when tracking the lifetime value of your customers as having a great sales experience will boost your brand loyalty, allowing you to retain customers. All in all, CRM will allow you to analyze the unique needs of each customer, which is important, as personalization is a must in today's crowded market.
Personalizing your selling strategy allows customers to feel that you care about their unique challenges and needs and that you are committed to offering them a solution. It's important to remember that sales cannot succeed with a one-size-fits-all solution. Using information from the CRM such as where the prospect is in the customer journey, their pain points, and their expectations can help you tailor the sales strategy.
This allows you to tailor your messaging, content, and sales strategy to best fit each unique client, increasing the likelihood that they are inclined to follow through with a sale.
You Are Not Communicating With Customers Effectively
As you likely already know, closing deals is all about effective communication with customers. Sales reps should be passionate about their products and services to sell to customers enthusiastically. While you want to make sure the customer is just excited as you are about your solution, you should also work to listen to your customer effectively.
It's important to remember that an effective salesperson actually listens more than they talk. You want to make sure you know what needs and issues a potential customer has so that you can figure out how to solve them with your product. To learn more about your customer, ask the right questions and save information regarding these discussions in your CRM so that you can reflect back on it every step of the sales process.
Avoid Losing Sales Deals With CRM
If you're hoping to avoid losing sales, you should use a CRM to improve and streamline the sales process while tracking your success. This will help your sales team work better together, while also working better to meet the needs of each individual client. This is a great tool for increasing your sales and profits this year.
Are you looking for a great customer relationship management tool? If so, request a free demo with us today to get started.
st sales today.