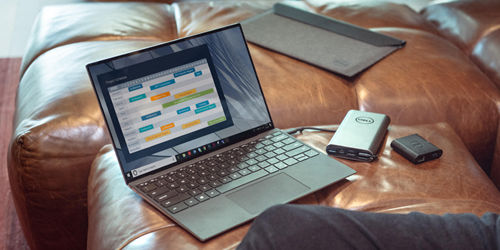 Do you know that the average CRM ROI is $8.71? This means that for every dollar spent on your CRM software, your business profits $8.71. The right CRM or ERP software drives more sales for your business and increases your CRM and ERP ROI.
Measuring the Return on Investment
The CRM and ERP software are equipped with several helpful tools that small and mid-sized businesses needs. In fact, they are specifically built for small businesses to help them automate everything and generate more revenue.
Investing in the right software contributes to a higher ROI. However, businesses do need to take advantage of what the software offers to maximize the benefits fully.
It would help to have software that is user-friendly for a seamless user experience. A good platform avoids wasted potential. Remind all of your employees to use all the tools available to enhance productivity and collaboration.
CRM ROI:
How to measure a CRM or ERP return on investment? You'll need several metrics for these.
The most important metric to measure is, of course, sales volume. Have you reached your monthly or your annual quota? Compare actual sales to your targets or forecast to know whether the CRM helped you generate more revenue.
How many leads have you closed using the CRM? Where do your leads come from? If you can identify which channels bring in more sales, you would maximize these for more leads conversions.
You'll know how effective a CRM or ERP software is based on net revenue.
Benefits of Investing in a CRM or ERP Software
It can be challenging to work without a CRM. To know your ROI, you need to sift through different reports and open a tremendous amount of data. Working with a CRM will make things a lot easier for your business.
Below are some of the potential benefits of investing in a CRM or ERP software:
CRM and ERP Can Generate Revenue
Some small businesses and mid-sized companies still use spreadsheets for organizing their sales pipeline. While it can somehow help sales representatives, Excel isn't really the most effective way to manage your pipeline. With a well-structured CRM, the data you have could be your most valuable asset. Your sales reps will know where to find your hot leads or those clients ready to convert and those who need a little push. When you prefer spreadsheets in managing data over a CRM or ERP, it will take a great deal of time to manage them all. Remember that in business, time is money.
With available data, you can assign leads to different sales representatives in your team. There would be no need to open other files as customer data is provided via the CRM. It would be easier for them to get in touch with the leads. Also, they will be more productive and won't be distracted with several files open. It helps with lead management, and as a result, your reps convert more leads. More conversions mean a higher CRM and ERP ROI.
When you acquire the right software for your business — one that is so easy to use and require less training — prospecting will be a cinch. It's easier to nurture leads, present products and services, and close the sale. Because you have the right software in place, you would know exactly who is performing and who did not hit targets. You can then pull these agents out and train them to become better sales reps, and well-trained reps can convert more leads into sales.
Cost-Effective
Without CRM or ERP software, your business may need to invest in different software to help you with project management. It takes time and may even cost you more. When you invest in a CRM or ERP, your employees get to do everything in one software. That saves a lot of time and also money.
A CRM has several helpful features for small businesses and mid-sized companies. One of these features including workflow automation. If you're paying a freelancer a lot of money for just tracking data, why not invest in a CRM and also get to enjoy other benefits? It's more cost-effective when you invest in a CRM for your business.
Retains Customers
Retaining clients is just as important as making new sales. You get more profit from existing customers as they are already familiar with your products and services. So long as you always deliver, they are likely to buy from you again.
A CRM and ERP can help you build healthy relationships with your current clients. This working relationship can improve your Customer Satisfaction Score. Satisfied customers are likely to buy from the businesses they trust.
How can both software improve working relationships with clients? With a CRM or ERP software, you get access to customer histories or open cases, and you'll use this data to provide better purchases and customer service experiences.
How Much Does it Cost to Invest in a New System?
Most CRM or ERP vendors offer a free trial to users. You can take advantage of this if you still haven't used CRM or ERP software before. You can also Request a Demo to know how everything works.
Subscriptions are offered either on a monthly or annual basis. Other vendors also charge per user, while our pricing already includes up to 4 users per month. Fees depend on the features included in the software.
To save more, ensure that you select the right vendor. As much as possible, select a vendor that offers easy onboarding and provides unlimited support for seamless transition of your data and additional customized options suitable for your business process.
Invest in a CRM Today!
Are you looking to switch to another CRM or acquire a new one? We can help! LionO360 CRM features Lead Management, 3rd Party Integration, Goals & Forecasting, Customer Service Management, and loads of helpful features. Contact us to schedule a demo.