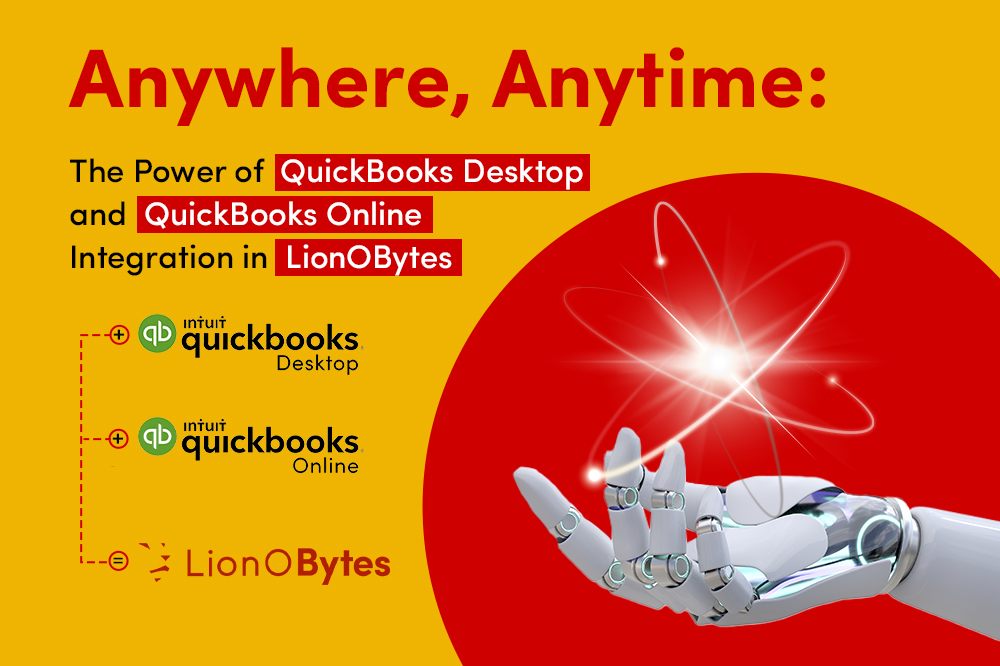 So, your business is continuously growing and ready to scale at different levels. And to support your growing business, you might be leveraging the best potential resources, system upgrade in terms of CRM, ERP, or FSM solutions, and ensuring best practices to steadily level up your business and stepping ahead toward your business goal accomplishment.
Irrespective of different industries or business domains, you might be comprising processes like managing customers, driving sales, optimizing warehouses, carrying out an effective supply chain, and more.
Meanwhile, you cannot avoid a seamless flow for your finance and accounting practices. To manage your finance part, you might be using accounting software either QuickBooks Online or QuickBooks Desktop. Further, CRM and ERP to manage your rest processes.
Here, it is crucial to understand that you can carry out your standalone practices at the initial stage of your business. Once your business starts growing, it becomes essential to imbibe process amalgamation, connecting resources, and enabling efficiency throughout your business practices.
And yes, this can be achieved either by QuickBooks Desktop integration or QuickBooks Online integration with your CRM, ERP, or FSM system. However, through this blog, we will reveal the power of QuickBooks Desktop and QuickBooks Online Integration in LionOBytes.
So, let's initiate an overview of how to leverage the anytime, anywhere concept in your growing business and how integrating QuickBooks with LionO360's CRM and ERP solution can help impact your business growth, reinforce your scalability, and reduce your costs.
The Power of QuickBooks Desktop and QuickBooks Online Integration in LionOBytes!
Seamless Customization
With LionO360 system and QuickBooks integration, you can personalize your account as per your specific business needs. To ensure such, during integration, you can decide which fields you want to map and which data you want to synchronize between your QuickBooks and LionO360 system.
Leveraging this way, you can personalize your system the way you want, ensuring a streamlined workflow and enabling you to focus on what matters to your business.
Synchronize Data in Real-Time
It can be said that efficiency and productivity are directly related to data accessing and leveraging capability at the moment when one needs it in your organization. So yes, with LionO360 and QuickBooks Online integration, you can access your finance data which is synchronized and updated in real-time in your system.
This eliminates manually updating your finance data in each system as well as ensuring accuracy which in turn enables you to quickly make informed decisions.
Data Accessibility Anytime, Anywhere
Having flexibility and adaptability are the imperative needs for modern businesses to ensure success with improved business outcomes. And this can be acquired with QuickBooks Desktop and QuickBooks Online integration with LionO360 wherein your finance data and insights remain available and accessible at any time and from anywhere.
When you can enjoy the flexibility of accessing data anytime, anywhere, you can make informed decisions in real-time without waiting for end-of-the-day reports or staying dependent on people in your organization to obtain the required data.
Thus, it clarifies how data accessing and leveraging flexibility can help you improve your process flow and upgrade your decision-making capability.
Automate Accounting Process
Automating your accounting process can reduce manual workarounds and elevate your accounting team's efficiency. To make it possible, all you need to identify your accounting process in terms of repetitive tasks that can be automated, things that require frequent human intervention, and complex processes that require additional time and energy.
Once you come up with the required process flow to be automated, the next step is to set up workflows. In the LionO360 system, you can set up either time-based or event-based workflows to be automated. For instance, it simplifies automating your accounting processes such as account receivables and account payables.
Streamlined Payment Processing
Integrating your ERP system with QuickBooks integration can simplify your order-to-cash process. You can optimize your QuickBooks data for order processing and synchronize invoices in your QuickBooks account generated in your ERP system.
Similarly, you can access and process your bills and payables in your QuickBooks Systems synchronized from your ERP system.
At LionOBytes, when you go for LionO360 CRM with QuickBooks integration, you can get your field mapping for accounts & contacts, estimates, sales orders, invoices, purchase orders, bills, etc.
Better Reporting & Analytics
Gaining comprehensive insights across your financial practices is essential indeed. So, when you opt for CRM with QuickBooks integration, you can generate detailed yet seamless financial reports supporting your process flow and enabling people in your organization to make smarter and productive decisions.
With QuickBooks online integration in LionOBytes, you can separately create reports in both your CRM and QuickBooks accounts enabling the opportunity of leveraging dual-side reporting and analytics. Thus, it can help you keep your eyes on your financial health as well as improve the same to attain elevated efficiency and impact the overall cost.
Security & Compliances
We understand how sensitive your financial data is and thereby need extra security layers to remain secure and protected while processing the data and accessing the financial insights. Hence, when you leverage LionO360 CRM with QuickBooks integration, our system ensures utmost security measures along with compliance with industry regulations and standards.
Achieve Anytime, Anywhere with LionOBytes!
QuickBooks Online integration in LionOBytes can help you achieve connected systems, process collaboration, and streamlined workflow. With customized field mapping and cohesive systems, it can help you bring accuracy, reinforce informed decision-making in real-time, and increase efficiency wrapped with minimized costing. To acquire such, connect with us.