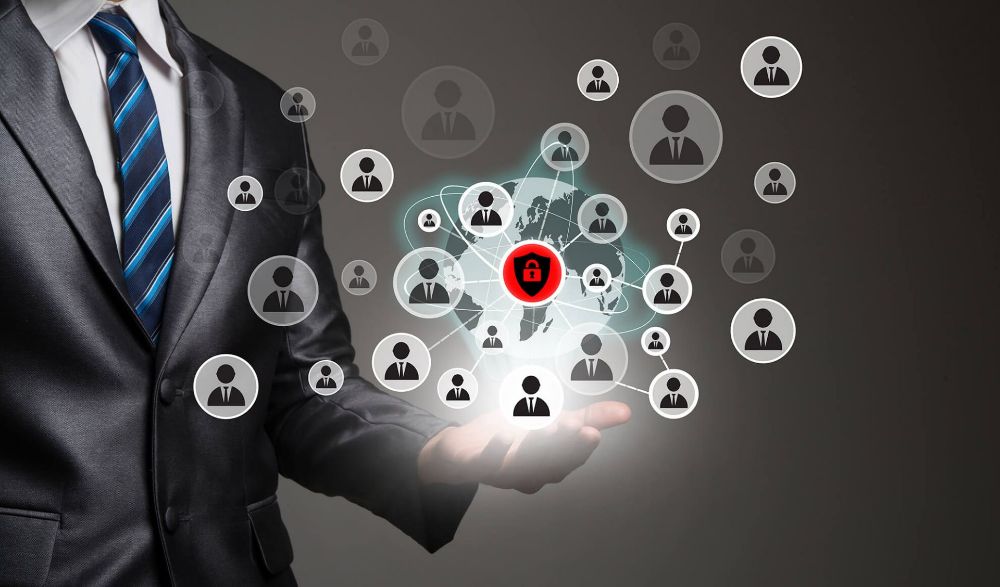 Before we start, take a moment to analyze your business approach to opportunity management. Do you belong to any of the below-given statements?
Whether the opportunities in your sales pipeline are viable or not?
Not sure about which opportunity to focus on?
Why are your sales funnels taking longer than usual to close?
Lacking to know the ratio of won to lost opportunities?
If your answer is yes to any of the questions mentioned, you are likely to lose your potential deals. However, this also reveals that it's time to upgrade your system capabilities by implementing CRM with lead management and opportunity management functionalities.
So, this blog is designed to understand the end-to-end importance of opportunity management for your business success starting from considering its core overview to the importance of opportunity management to market consideration.
What is Opportunity Management?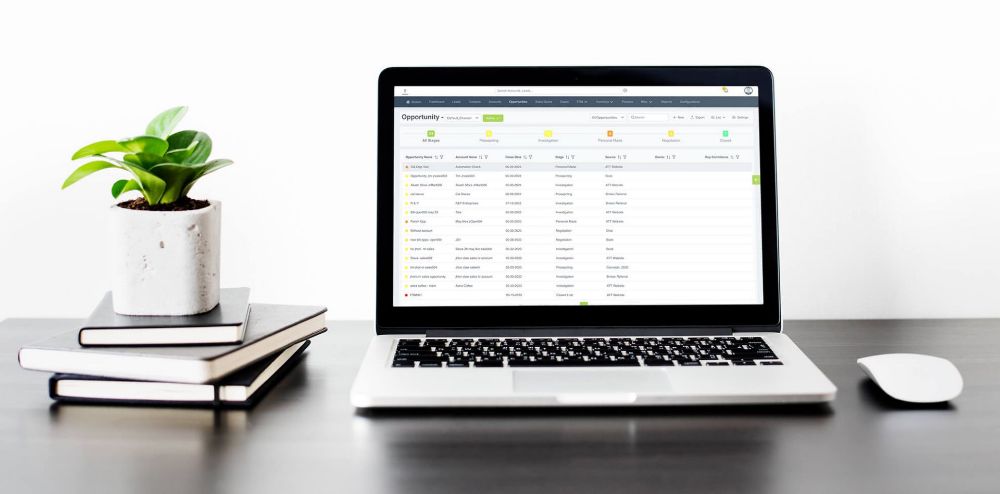 Opportunity management is all about how well you track and manage your sales opportunities, preventing them from being lost. It's a crucial part of the sales process to optimize new sales opportunities with prospects as well as identify and qualify the opportunities with the existing customer base.
Another term used for opportunity management is 'Pipeline Management' revealing for your better understanding. Now, let's understand the vitality of opportunity management and ways to drive improved conversions.
Earlier we have already enlightened on the "Impact of Lead Management on Your Business" and are ready to explore its next step i.e., the importance of opportunity management in your sales funnel and how it ensures business success.
Importance of Opportunity Management
Do you know every single promising lead can contribute to your campaign's success? Hence, it becomes essential to track and manage high-value prospects that are more likely to be converted into paying customers. So, here we are unfolding the end-to-end importance of opportunity management to ensure business success:
Better sales forecasting
With clarity in your sales funnels, sales managers and marketers in your organization can analyze and forecast sales opportunities to ensure better conversions in the future. Implementing effective opportunity management strategies can help you to come up with accurate sales forecasts.
Although this won't be possible using the manual way, leveraging opportunity management software can help you better forecast your sales opportunities and support informed decision-making. This can help to explore better sales opportunities and ensure better conversion of your prospect into your loyal customer.
If we talk about LionO360 lead management software, it is enriched with optimal opportunity management capabilities that leverage past insights along with current opportunities and help in productive and efficient forecasting.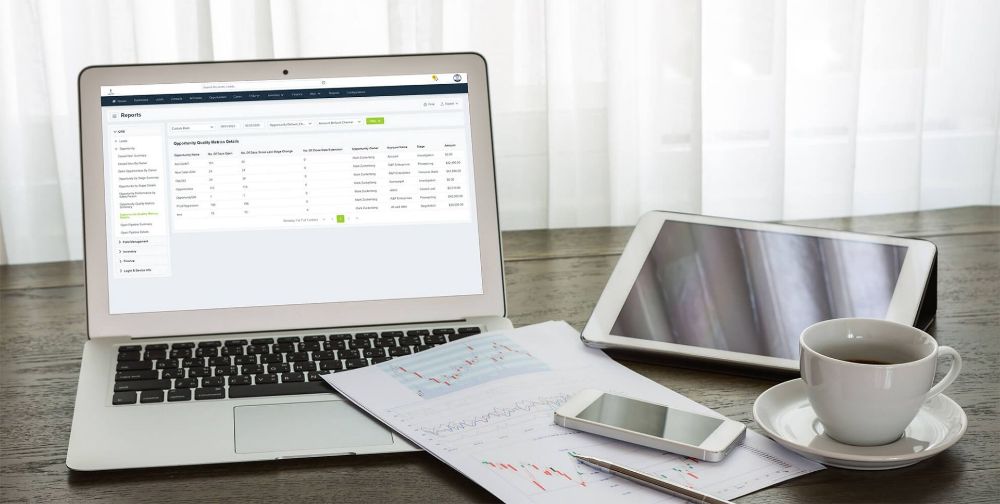 Improved insights into sales performance
When you empower your sales team to get a clear picture of what's happening in the sales pipeline, it helps them to understand when and where to focus to ensure better conversions. They can prioritize the opportunities and speed up the process across the sales funnel.
Instead of analyzing manually and consuming additional time while making decisions, they can instantly focus and invest their time and energy in closing more opportunities. And this needs an effective engagement with the prospects that are more likely to become paying customers.
As per the market research, 23% of deals fail when your sales team fails in keeping up the conversation with the prospects.
So, you can see how a well-configured system to manage your lead prospects can help you prevent losing your prospects.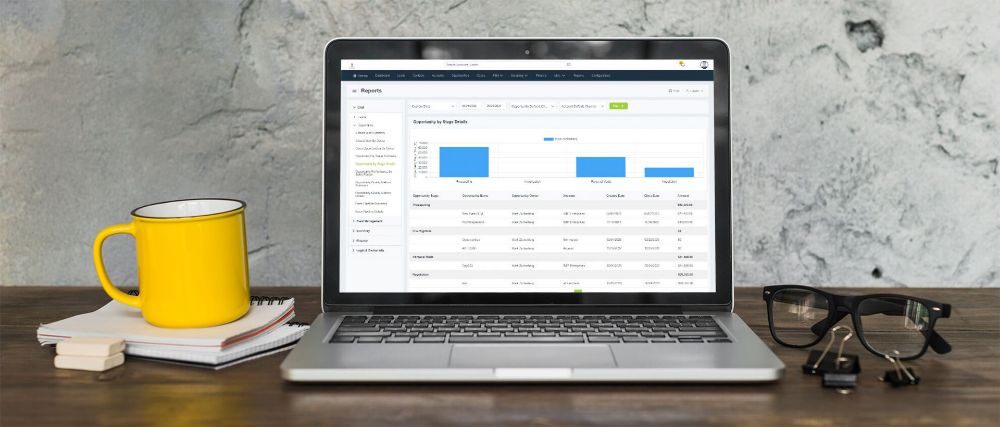 Better control of your sales pipeline
Having greater control over your sales pipeline can help you better monitor your leads and prospects. When you can effectively monitor your prospects as well as plan and develop effective strategies to work on, it can help you identify loopholes, address involved challenges, and enables you proactively take care of your prospects and convert them into buyers.
Managing your sales pipeline using spreadsheets or other manual ways may consume additional time and effort. However, efficient lead tracking software equipped with opportunity management functionalities can help your sales team control sales activities better as well as stay updated across the sales funnel stages.
Drive better prospect relationship
These days, just pitching your products and services to your prospects is not enough. To convert your prospect into paying customer, you need to nurture relationships with them first. Again, building relationships with all your prospects simultaneously won't be a possible deal.
Here, imbibing lead management CRM comprised of an opportunity management feature can help you better nurture your relationship with your prospects to close more deals while reducing the sales cycle.
You cannot even imagine how opportunity management software can impact your sales strategy. It can help you monitor, understand, and manage each stage in the pipeline while taking care of how better the relationship you can develop with prospects throughout the opportunity funnel.
Make informed decisions
The more you understand your sales pipeline, the better you can make decisions. Being an entrepreneur, especially for startups or small businesses, keeping an eye on every aspect of the sales pipeline can ensure your business's success.
So, it cannot be denied how informed decision-making directly impacts your business's success, growth, and market sustainability in the long run. With a streamlined opportunity management system, you can strengthen your sales team to drive an effective sales process considering customer anticipations, their pain areas, and determined business objectives.
When you have insights ready about your product range and service offerings, you can determine and come up with the possibility of whether the prospects are more likely to convert into customers or what potential ways can be implemented to ensure quick conversions.
Whether you want to see opportunity reports by stage, closed by, opportunity performance by salesperson, etc., your opportunity management system should be capable enough to support improved decision-making with real-time efficiency.
How LionO360's Opportunity Management can Contribute to Your Business Success?
Designed by LionOBytes, LionO360 Lead Management software is facilitated with the opportunity management module that helps effectively monitor and manage your sales funnel in real-time to drive conversions while preventing you to miss any opportunity from being converted.
Considering the need of modern startups and small businesses, our system is equipped to efficiently manage and drive your leads. With the help of automated and predictive lead scoring capability, you can get a lead score to determine whether to continue with the lead prospect or not.
Thus, our software enables you to consider working on qualified leads only which in turn, helps you increase your workforce productivity, enhances efficiency, and reduces costs associated with manually performing lead scoring.
To know how our lead automation and management system can help you upgrade your business capabilities and ensure business success, connect with experts at LionOBytes. We can suggest the best possible solution for your small business at reasonable costs.