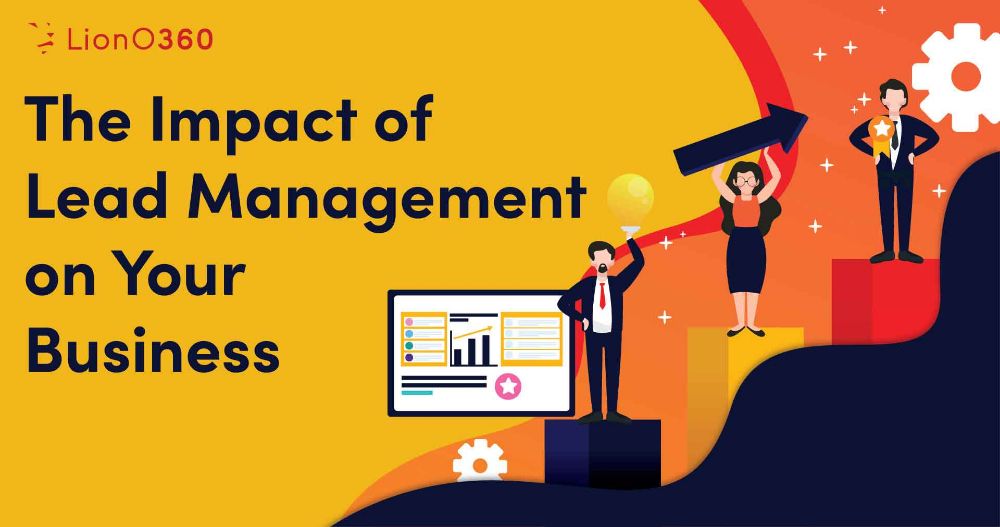 Do you know the way you manage your leads defines your campaign success? Dealing with leads, converting them into prospects, and then, nurturing them to ensure conversions, requisites a complete strategic process. Failing can lead to inefficiency. Therefore, businesses these days are adopting Lead Management CRM.
According to Statista's statement, the total spend on digital lead generation was USD 4.6 billion alone in the United States. However, leveraging the right tool or adopting CRM with lead management facilitation can help you gain quality leads and nurture them in an effective way to ensure a greater impact on your business in several terms.
As per Gartner's inclusion, B2B marketers are needed to focus on their lead qualification process to acquire high-quality leads and maximize conversions.
Let's understand this through a use case!
Suppose you are continuously getting a large volume of sales leads but most of them are diagnosed as low-quality leads. In this situation, your resources have to put in additional efforts while filtering the quality leads out of those leads generated in bulk. As a result, you are losing in terms of operational efficiency as well as cost-effectiveness.
Now, let's understand its reverse use case!
When you integrate your system with lead management CRM, it allows your marketing team to work collaboratively with the sales team which in turn helps to identify the quality leads. Now, your resources will be working on high-quality leads only. As a result, you will be able to automate lead scoring, gain quality leads, and speed up closing the leads while minimizing resource efforts and involved costing.
Considering the above use case in an in-depth manner, it's time to perceive the overall impact of lead management on your business.
Impact of Lead Management
Here are considerable contexts on how lead management impacts your business:
Helps you drive improved revenue and growth
Implementing a consistent approach while generating leads can help you prioritize quality leads, gain more customers, uplift your sales outcomes, and enhance your revenue. But yes, if you manage your lead generation manually, you may not be able to efficiently manage your leads.
With the help of lead management CRM, you can track and analyze your leads. You can even identify which leads are more likely to convert into customers with the help of the lead scoring capability of the system. And yes, you save your precious time and resources while dealing with qualified leads only.
Level up your sales & marketing efficiency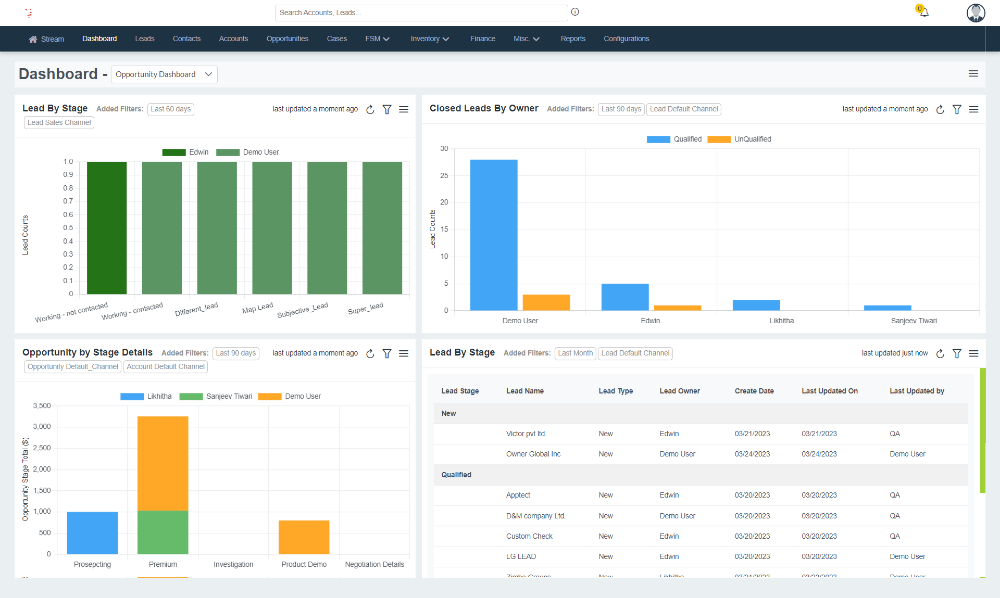 Now, let's understand how lead management can help you maximize your sales outcomes as well as support your marketing efficiency. Yes, it can be made possible through automated lead management that helps you streamline your lead tracking, enables you to know each lead score, and finally nurture qualified leads.
When your tasks like tracking, managing, and scoring the leads can be done in an automated way, you free up your resources and enable them to focus more on closing the deals. All you need is to configure your system with the best lead management software suited to your specific business needs while supporting your process flow.
Improve your customer experience
Effectively managing your leads can help you improve your customer experience indeed. With the help of CRM with lead management functionality, you can easily track and monitor your lead progress and can respond to your customers with relevant information they are in need. This can help you keep engaged with your customers, improve your lead scoring, and finally move your prospect closure to sales.
So, you can see how engaging your customers in the right way at the right time matters a lot. However, if your CRM is equipped with field service management functionality, you can more likely engage your customers and level up your sales by performing customer surveys.
Maximize your customer outreaching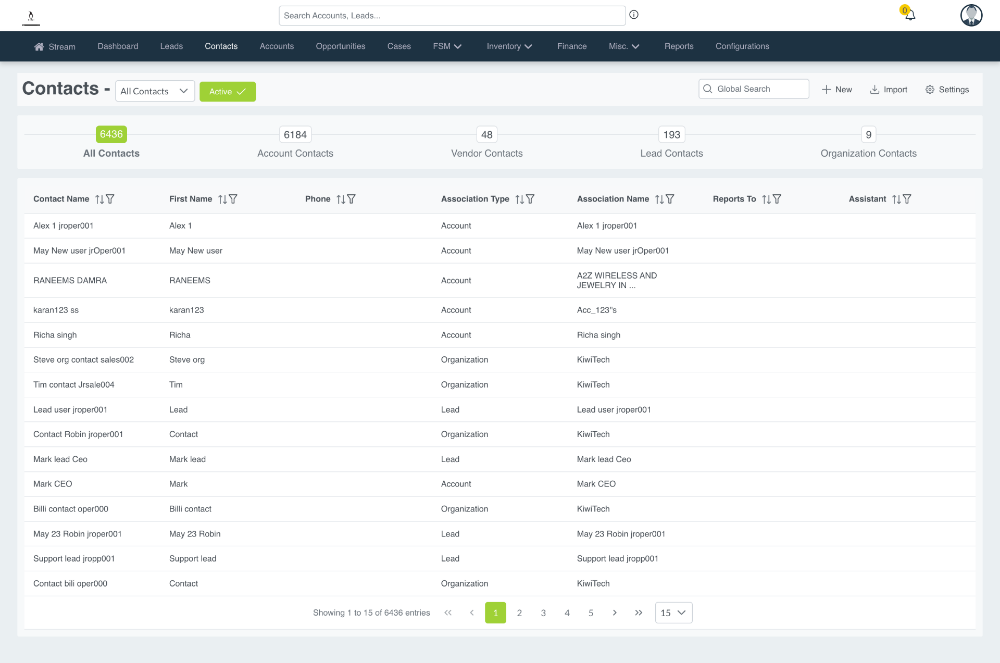 To maximize your customer outreach, you need to perform customer segmentation first and well-equipped lead automation software can help you segment your customers well. The second thing that you need is personalization as customers are more likely to respond and engage when you respond to them with personalized information.
To serve them a personalized experience, you need to leverage lead management CRM associated with a trustworthy partner like LionBytes. Serving personalized experience doesn't merely help you outreach potential customers base even it helps you retain your customers for the long run.
Spend more time closing the sales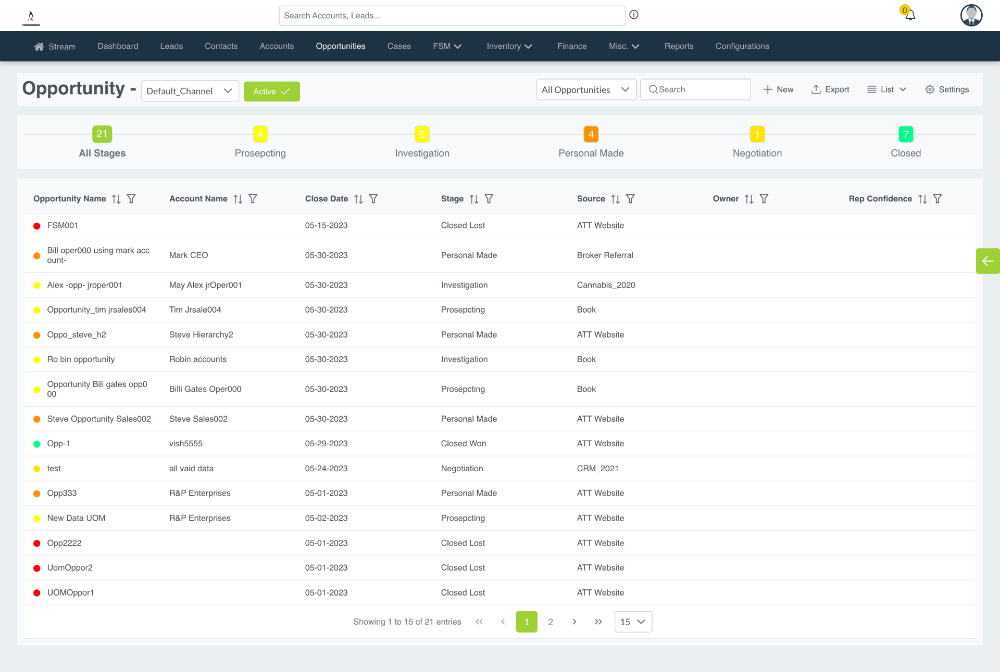 By taking recourse to manual strategies, you can definitely acquire leads and convert them successfully. But you will spend more time, resources, effort, and money. With the help of the best lead management software, you can focus more on closing sales instead of struggling for leads, manually diagnosing the lead quality, and then coming up with a list of qualified leads to be nurtured and converted.
Using lead tracking software, you can eliminate the need to manually search, score, and nurture the leads. A well-functional lead automation software does this all for you. It helps you diagnose new prospects as well as helping you measure the success of your sales and marketing campaigns. In fact, you spend your time with qualified leads only and this helps speed up the lead generation process.
As per one of the market researches, 61 percent of B2B marketers send all the qualified and non-qualified to the sales team. As a result, it slows down the lead generation process since it makes it difficult for the sales team to track the sale pipeline.
How LionOBytes can help?
Lead management impacts your business in various contexts, especially your sales and marketing aspects. LionOBytes offers LionO360 lead management software that enables businesses to automate their end-to-end lead management process from lead generation to nurturing, processing, and closing sales
Our lead management software LionO360 gives a clear view of our sales pipeline with centralized data helping to track and interact you're your customer information, which in turn helps improve your customer experience.