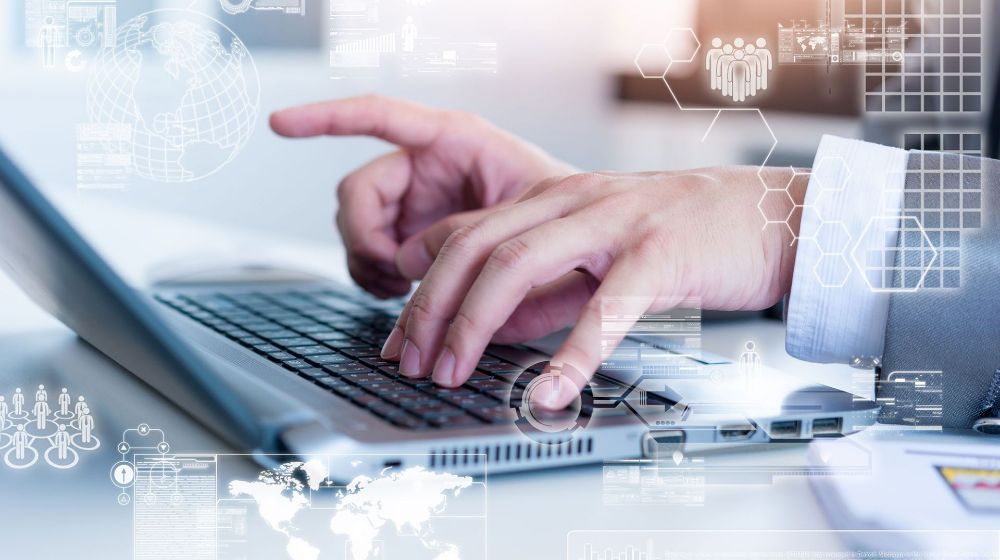 There could be several challenges for growing businesses when it comes to driving field services effectively and efficiently. Especially, when not considering the challenges involved, not adopting the right strategies, and not implementing the right software or tool to manage your field operations.
Thus, being a startup or SMB, if you are missing any of the above-mentioned terms, you may not be able to acquire your field goals and remain competitive in the marketplace you are willing to target. But yes, upgrading your system with 'field service management software for growing businesses' can help you optimize your field operations, increase your workforce productivity, and lower your costs.
Moreover, with continuously increasing technological emergence and advancement, wherein cloud-based solutions are being adopted by the worldwide market, managing field operations manually using papers or spreadsheets may not help you bring efficiency and drive productivity.
Further, we can see how terms like AI (Artificial Intelligence), ML (Machine Learning), AR (Augmented Reality), VR (Virtual Reality), etc., are being explored by the business solution vendors and are being adopted by every scale of business these days. Majorly such solutions include cloud-based ERP (Enterprise Resource Planning), CRM (Customer Relationship Management), and yes FSM (Field Service Management).
According to the research performed by Allied Market Research – "The global FSM market was recorded USD 5.2 billion in the year 2021 which is expected to reach USD 29.9 billion with a CAGR of 19.2% from 2022 to 2031."
Even the recent market adoption has disproved the myth that these cloud-based business solutions are built for large-scale organizations.
We understand that most of you seem concerned with the investment in such business solutions. But these days, you can find several quality vendors offering field service management software for small businesses and mid-sized businesses.
In today's competitive edge, without adopting best field service management software for growing businesses, you may not be able to handle the involved challenges in field operations. So, let's understand what sort of challenges you may face while carrying out your field operations and potential ways to overcome them.
Field Service Management Challenges
Managing field operations in the lack of the right FSM software or tool may lead to several challenges. Field managers to field executives in your organization need proper communication to ensure seamless work collaboration. While in the field, your field representatives too face many challenges. So, let's uncover potential field service challenges.
Real-Time Communication
Establishing quick and seamless communication between your field people and backend employees is a challenge during field operations. Field representatives may need data or information while in the field. If your system is not equipped to drive real-time communication between your in-house team and field team, things may not work out efficiently.
For instance, while interacting with the customer, if your field executive needs some data or information which has a dependency on your backend team, lacking real-time communication may impact your customer experience as well as can affect the customer retention rate.
Tracking & Monitoring Field Activities
Tracking your field executives' location, monitoring their overall performance in the field, and knowing what exactly is happening in the field in real-time could be the biggest challenge to overcome. With this challenge, you can't control your field activities which in turn won't help you drive efficiency and productivity.
To understand this precisely, let's assume this through a use case. Suppose a field manager in your organization plans field visits for each field executive manually. Now, without an adequate system or software adoption, knowing whether the executive visited the customer's location or not, at what time the executive checked-in to the customer, and at what time performed the check-out. Hence, this is the challenge that is needed to work on.
Scheduling & Routing
Scheduling & routing is considered the most complex challenge for businesses having field operations. An improper scheduling may impact your field efficiency and lower your customer experience which is not good for ensuring business growth.
For instance, manual scheduling can be a result of scheduling multiple people for the same customer visit. Moreover, creating routes manually may not deliver efficiency as it can increase fuel costs, consume more than average traveling time, and may lead to minimizing the number of customer visits in a day. So, there is a serious need to overcome this challenge.
Manual Documentation
A decade back, field operations were performed using manual paper and documentation whether to ensure customer surveys, work orders, or technician visits. And this is used to create the potential of human errors, data redundancy, and inaccuracy in the processes. Thus, organizations that still rely on manual documentation for their field operations are facing a challenge that they need to solve.
Customer Expectations
Continuously addressing customers' expectations is always the biggest challenge, especially when your business is at the growing stage. And if you are managing your customer expectations using paper or manual documentation, you may dissatisfy your customer base due to inadequate scheduling and routing. This can create inaccuracy, delay in customer visits, and restrict you from serving your customers as personalized as they anticipate.
Increased Costs
Manually scheduling and routing your field visits as well as the use of papers or manual documentation imbibe additional traveling costs which is one of the biggest challenges for organizations. Further, inaccuracy can lead to rescheduling the process, customer visits, and more, which can increase costs. Here, there is a need to implement one of the best field service management software for growing businesses.
Potential Solutions to Improve Field Service Management
After getting sufficient know-how on challenges involved in field service operations, it's time to reveal the solutions to overcome all such challenges mentioned below:
Implementing FSM Software or Tool
Implementing Field Service Management Software in your system can help you overcome the challenges associated with your field operations. This will help you optimize your field operations, increase visibility, improve workforce collaboration, and lower your costs.
With the help of field service management software for growing businesses, you can track, monitor, and control your field activities. Both the in-house team and field team can ensure seamless communication and work collaboration to ensure field campaign success.
Leveraging the FSM tool, providing real-time data or information required by your field executives will no longer be a complex job for the field managers. Field executives can perform hassle-free visits to the customers as well as update their work status in real-time to be visualized by field or territory managers.
Whether to provide technical assistance, generate work orders, or ensure a questionnaire-based survey, integrating Field Service Management for growing businesses can help you streamline and optimize your field operations.
Mobile-Based Field Service Solutions
Facilitating your field workforce with mobile devices equipped with FSM solutions can help them access data in real-time which they need while being in the field. Whenever they are in need, they can ensure seamless communication whether with the field managers or the backend team to ensure customer success.
The mobile app should be equipped with the capability of showing scheduled visits and routes created by the field managers so that the field executives can follow the scheduled routes and ensure efficient customer visits by saving fuel, time, and effort.
Data Centralization
Centralizing data across your system, devices, and people in your organization can help drive operational efficiency and improve the productivity of your field workforce. This can facilitate your field workers with real-time data they need while being in the field or with customers. So, make sure that your system is equipped with data centralization capability.
People in your organization can ensure seamless communication, for instance, the backend team and field team can seamlessly connect and share data or information they need in real-time. Field managers can get field updates and access field analytics & reports, helping them to make instant decisions. Moreover, the field executive can also track their field activities or history, for instance, the number of customer visits they performed in a day.
Seeking Field Service Management Software? Choose LionO360 FSM.
Here at lionOBytes, we help businesses to improve and uplift their field service capabilities through our LionO360 Field Service Management Software for growing businesses which can be configured in your system in terms of both the web and mobile versions. Through our web version, you can create and assign tasks distinctively for each field executive which can be accessed by your field team using mobile devices to efficiently perform their job.
Using our FSM software, you can easily create and define territories, schedule and automate routes, and verify your field executives' visits at customer locations which can be tracked through the check-in/check-out feature of our system. While being available in the specific territory, you can ensure customer visits by leveraging the Nearby feature of our FSM software.
Moreover, our system also simplifies in terms of getting field feedback and field executive work status with real-time efficiency. To know further or to understand how LionO360 Field Service Management Software for growing businesses can help improve your field service operations and increase your field service capabilities, contact our field representatives today.