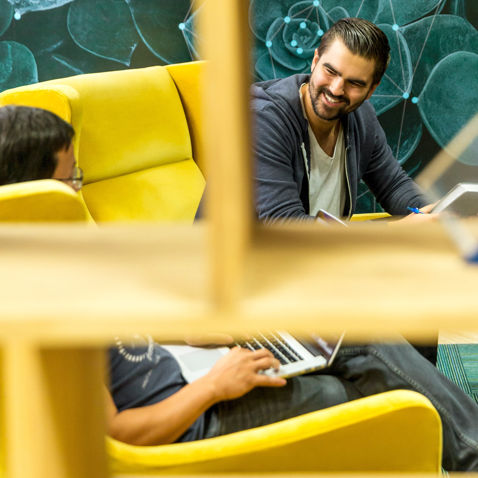 The adoption of SaaS (Software as a Service) has changed the way we work. Apps are now custom-built to help us do our jobs better. For every industry, department, function, and person in an organization, there's some tailored SaaS app available.
But are they all tailored enough?
No.
And they never will be. Even if you're a casual, farm-to-table restaurant, we're willing to bet you want to do some things differently from your competing casual, farm-to-table restaurants. (Erm, or you should.) In this blog, we'll cover why customization is so important and what you should look for in your SaaS apps.
Gain Visibility into the Customer Journey
Generally, people transition from suspected customers to lead to paying customers. But these stages can vary dramatically at different businesses. To automate your sales processes and gather insight, it's imperative that you're able to create custom stages to support your entire process, including converting sales orders to invoices.
Simply put, in order to gain a 360° view of what is happening in your business in real-time, you have to be able to tailor your app to your business – otherwise, you'll gain a 360° view of what developers think your business should be.
Accurately Track the Flow of Your Inventory
According to Gartner, "ERP applications automate and support a range of administrative and operational business processes across multiple industries, including line of business, customer-facing, administrative and the asset management aspects of an enterprise."
All organizations have some sort of "assets" to manage, whether that includes physical inventory or intellectual property such as software and custom web designs. But many businesses, such as NexGen Communications, need to track multiple steps in the flow of inventory, such as from the warehouse, to sales reps' hands, to the customer.
NexGen was able to customize LionO360 to track these unique processes. Reps can create and close invoices at customer locations based on inventory they're carrying with them. The revenue dollars and product inventory totals are properly accounted for all in one system.
Gather the Data You'll Benefit From
We blogged earlier about "7 Reasons You Need to Capture Insights from Field Service Visits," and if you can't customize your system it's unlikely you'll be able to gather helpful info. Sure, "Why did you choose us?" or "Are you a satisfied customer/ how likely are you to recommend us?" are probably standard Qs on most CRM apps. But an inability to customize will significantly hinder the value you can obtain from your CRM.
You may ask reps to enter notes elsewhere in the system, but without controls and reporting, unstructured notes are often as useful as a stack of Post-its on a desk.
Meet Customer Needs
Gathering data can help you find out what your customers need, but the ability to properly customize your ERP can also help you in meeting those needs.
As a reseller of Tracfone products, Incomm must meet strict guidelines, such as entering information about display materials and exterior signage, in addition to uploading photo evidence. Thanks to LionO360's easy customizability, the company is able to reliably gather that info while also providing feedback to Tracfone and adding value.
How to Customize without Coding
Software developers aren't cheap, with a median salary of $103,620 in 2018. Many small businesses don't have developers on staff, and those that do are generally employing developers to make software for the company to sell. It's best to avoid pulling them off revenue-generating work. Of course, you can hire freelancers, but that's also expensive and difficult to manage.
Instead of spending tens of thousands of dollars for consultants and waiting months to custom code, look for an app you can easily adapt to your business without development skills. Any user with basic business software skills, such as Microsoft Office Suite and Google Docs, should be able to easily make changes such as:
Adding custom account types
Adding onsite visit questions
Customizing user roles, including restricting access
Defining view or edit permission by individual data fields
Support with Your Customizations
Look for a system that's user-friendly, with dropdowns for easy customization. Better yet, it should be backed by both great documentation, such as comprehensive help files complete with videos, as well as customer success managers who assist with onboarding.
Do you need an ERP that can adapt to your business process? Sign up for a free trial or personal demo of LionO360 today.