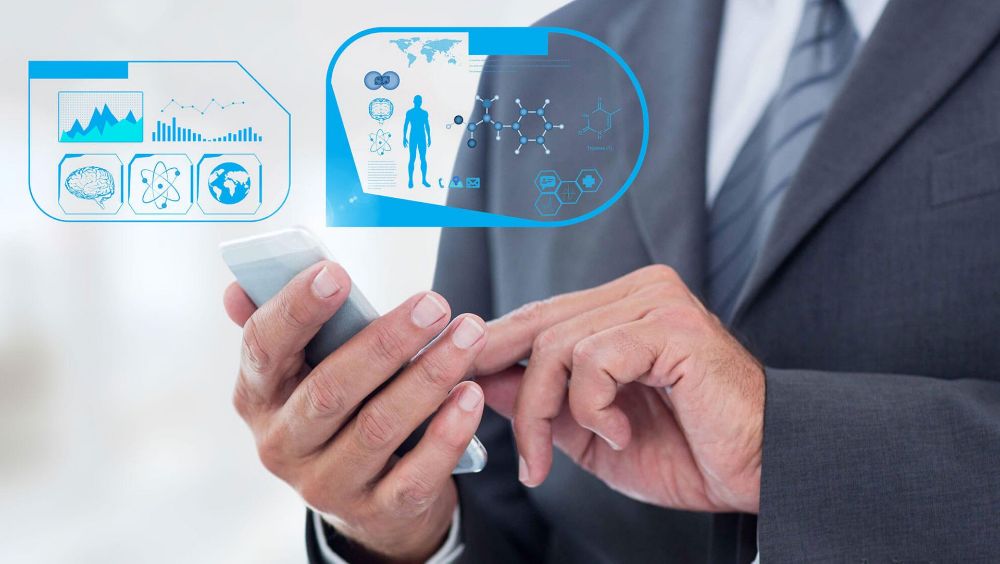 With continuous technological innovations and advancements, we can see revolutionary emergence to reinforce the growing business practices and market demands. Among these innovations and technological transformation, how ERP could stay behind as a substantial need for businesses these days.
In the past 10 years when SaaS-based solutions ensured their continuous market adaption, wherein cloud-based ERP, CRM (Customer Relationship Management), and Financial & Global Compliance management solutions played a pivotal role and reinforced the foundation of SaaS-based solutions. To support ERP, CRM, and other primary business solutions, numerous market players such as Salesforce, NetSuite, and Microsoft contributed to the SaaS-based business solutions in the form of ERP, CRM, and likewise business solutions.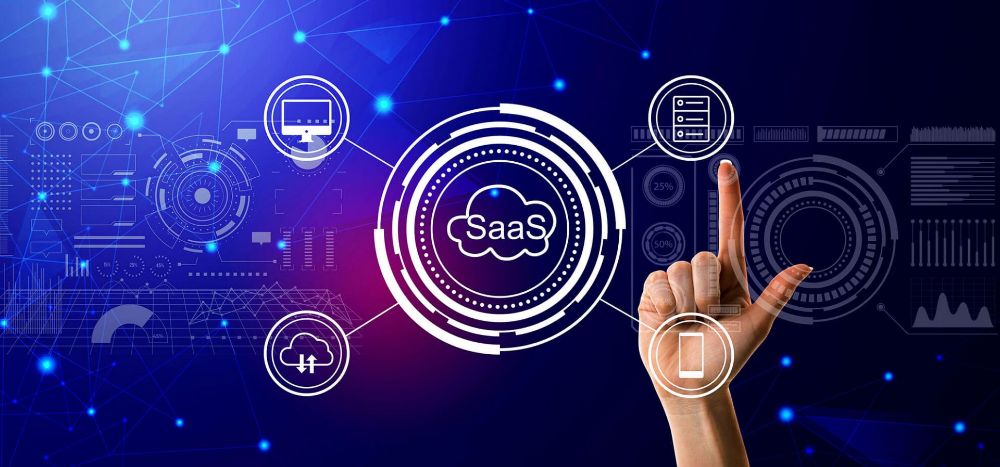 Apart from this, several other business solutions also took part in the evolution of SaaS-based products and services to improve and transform the various business areas and processes from simplifying the email marketing campaigns to ensuring smoother internal communications, streamlining the workflow to transforming the eCommerce operations and managing the data transmission and networking.
Such SaaS-based products include Mailchimp, Zoom, Slack, NopCommerce, Microsoft Azure, and more to support the above-demonstrated business practices.
In one of its research, Statista reveals - "By the year 2024, the SaaS (Software as a Service) end-user spending is estimated to reach up to USD 232 billion.
Gartner predicts that over 50% of enterprises will leverage industry cloud platforms to speed up their business initiatives.
But yes, out of this whole, ERP is the term that always remained popular and ensured continuous growth and market adoption in recent years.
The bitter truth is that most of you are still using an on-premises ERP system which imbibes some limitations that may not allow you and your workforce to play smarter. Moreover, you are required to pay upfront costs, support & operational cost, and maintenance cost whenever required. And yes, due to installation on multiple servers and workstations, the deployment process could be slower and time-consuming.
As per one of the market researchers – Business Wire, the cloud ERP market is recorded at USD 64.7 billion in the year 2022 and is expected to make a mark up to USD 130 billion by the year 2027.
So, if you are a business owner or a decision-maker in your organization, it is crucial to be aware of the future of ERP and emerging technology trends. As you can see how ERP has evolved in recent years and has continuously been transforming, especially the adoption from on-premises to on-cloud. However, this is just not a mere trend, the list of ERP trends has a lot of room in the future.
In this blog, we are going to cover major ERP trends that you need to check out for now and keep an eye on, in the future.
ERP Trends & Emerging Technologies
Cloud ERP
A few years back, when it came to ERP software solutions, many organizations relied on on-premises ERP. But later, understating the vitality of cloud-based industrial platforms, they started upgrading their ERP system and switched to cloud ERP.
The core reasons behind the cloud ERP adoption include fast deployment, minimized costs, advanced functionality, reduced need for IT resources, and the freedom of enabling or upgrading the required functions helping to support the growing business needs.
Moreover, the pandemic also ensured their contribution from on-premised ERP to cloud ERP as it enabled the organizations to seamlessly drive remote working or work from home from anywhere using the internet. Somehow, with the help of cloud ERP, many organizations could continue their work and better support their remote working while reducing costs associated with IT resources as well as operational costs.
Mobile ERP
To ensure better connectivity and collaboration, the ERP has been evolving continuously to provide smoother and seamless access to critical business data. With the rise and adoption of mobile ERP, businesses became able to effectively perform backend and frontend activities wrapped with seamless team collaboration in real-time.
From the field operations to the warehouse floor, mobile ERP helps to effectively conduct allied business operations. Even if you have processes that belong to different time zones or places, Mobile ERP can be leveraged for improved operational effectiveness and process optimization.
Thus, you can bring process amalgamation leveraging Mobile ERP wherein the backend process is performed using a web-based ERP interface and front-end operations can be formed easily using a mobile-based ERP interface.
For instance, suppose you need to drive your field operations, and in that case, you are required to assign work to your field representatives using your ERP's web version which can be accessible to your field executive using mobile devices. Here, the Mobile ERP can work smartly.
You can assign tasks to your field persons, enabling them to access their tasks while being in the field, and prompt questionnaires when your representative is at the customer location. Field managers in your company can even track their field executives and monitor their field activities in real-time. As a result, you gain success in improving working productivity, task efficiency, and cost reduction due to automated route creation and management.
ERP automation through IoT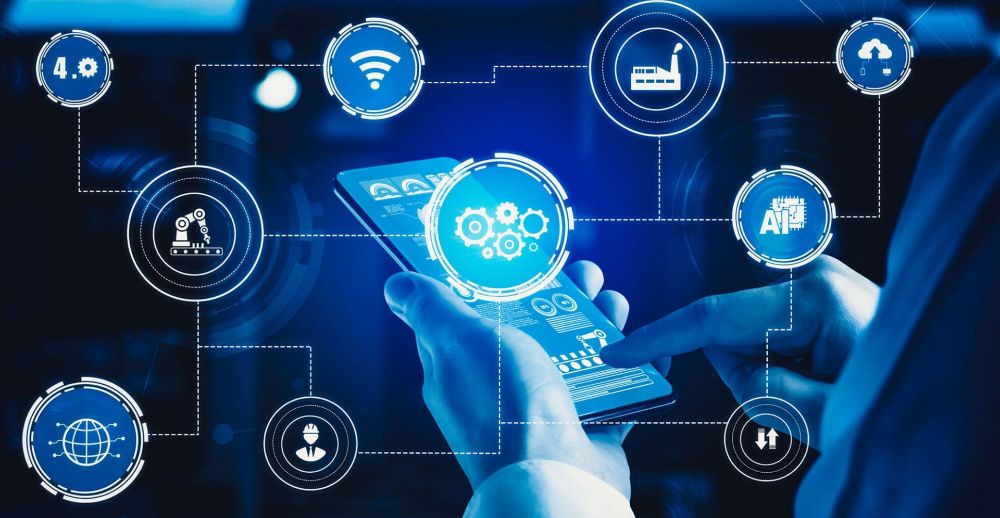 Integration of IoT devices with an ERP system is the next ERP trend that has evolved in recent years and is continuously evolving to bring automation across business processes. IoT devices are equipped with sensors and networking capability to ensure communication between IoT devices, share data, and ensure interaction between users connected through the internet.
Now, let's understand the seamless use of IoT when integrated with ERP.
When you integrate your IoT devices with your ERP system, you can proactively know the real-time status or performance of your devices, equipment, or machinery. You can even get alerts or get notified of the system's condition in advance and can ensure prior maintenance to prevent your machine downtime. This is the reason why IoT is mostly adopted by manufacturing units.
With the help of IoT integration in your cloud ERP, you enable automated information gathering into your ERP system that helps you gain real-time visibility into your supply chain, control your production line, and improve your purchasing operations.
Moreover, real-time tracking of the equipment, system, or machinery can help you detect the issue which in turn helps reduce equipment or machinery failure. Eventually, it helps to reduce your operating costs, increase your productivity, and optimize the overall flow across your organization.
Emergence of AI-powered capabilities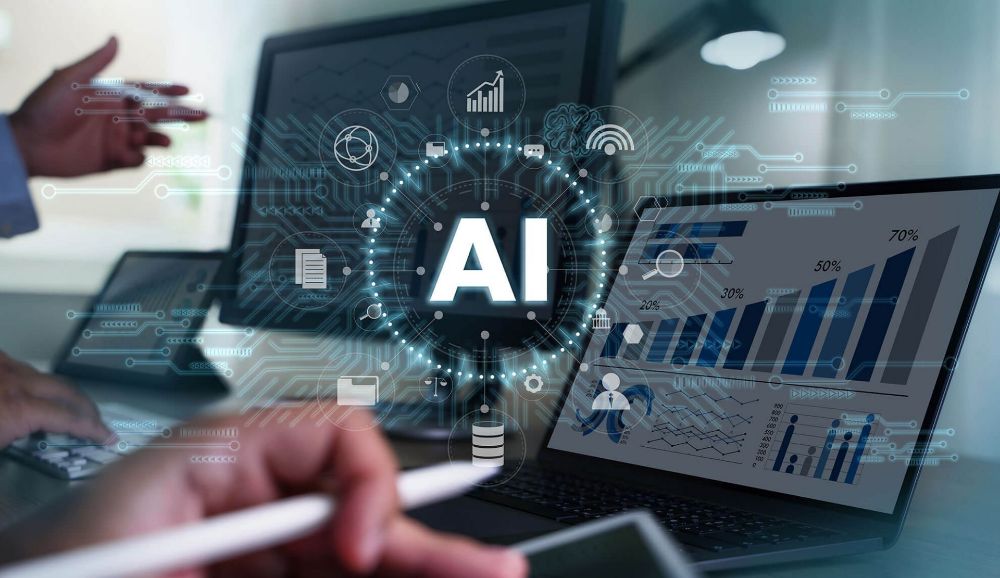 The emergence of (Artificial Intelligence) is equipping businesses with several benefits helping them to optimize their resources, increase productivity, and improve their efficiency level through automation and AI-generated insights.
Here is how AI-powered capabilities are helping businesses:
Today, making quick decisions is important to ensure continuous growth in your business as well as to thrive in the market which is filled with your competitors. With the help of AI-powered insights, you enable people in every corner of your organization to make informed decisions instantly instead of waiting for weekly, fortnightly, or monthly reports generated manually.
AI helps to automate your end-to-end process across your organization. So, let's perceive this through a smarter use case:
Suppose you are a manufacturer who works with the just-in-time inventory strategy wherein you aim to deliver the equipment at the last moment to reduce the carrying cost. With the help of an ERP system equipped with AI and Machine Learning capabilities, you can streamline your supply chain and optimize labor & production schedules which in turn helps maximize productivity and minimize costs.
Integration with other technologies
To support business processes fully while not leaving space for any sort of redundancy interrupting their digital transformation, businesses these days are not limited to cloud-based ERP systems, even they are ready to invest in other technologies to simplify and streamline their core processes.
Initially, you might be able to manage your processes from inventory to customers to warehousing. Once your business starts growing, you may require integrating your ERP system with other software solutions such as warehouse management, finance management, eCommerce management, etc.
To bring clarity on this, let's include a use case.
Suppose you are an eCommerce company and driving your operational processes with the help of an ERP software solution. You need to support your continuously increasing warehouse operations. You may integrate your ERP system with warehouse management software and barcode scanner devices. This will enable you to fetch and collect data using barcode scanner devices helping you to gain visibility into the movement of goods across your warehouse or multi-warehouses.
In a general context, businesses are integrating their ERP system with their existing software applications such as accounting software, email marketing tools, storage platforms, eCommerce portals, shipping & logistics accounts, and more. ERP integration with these software and tools is helping businesses to streamline their workflow, synchronize data for increased efficiency, optimize their resources to lower costs, and maximize output.
Predictive analytics through ML
Predictive analytics through ML (Machine Learning) is an emerging ERP trend and continuously emerging due to market adoption from data mining in terms of operational and customer perspectives to generating relevant insights to support improved decision-making.
Leveraging Machine Learning based predictive analytics, businesses can gain insights into the past performance of their business, how things are going on in the present, and what can be anticipated in the future. For instance, with the help of predictive analytics, businesses can have an idea about which project is profitable and where there is required to stop investment.
Another instance can be considered wherein using predictive analytics can help manufacturing hubs to predict the maintenance schedule of equipment to prevent breakdown and when there is a need to replace parts before, they stop working.
Personalization
Considering the unique business needs, the trend of personalization in ERP is rolling out and reserving its future scope. Personalization in on-premised ERP can be performed in your current system but when it comes to updating your system with the upgrades provided by your ERP provider, you are required to reimplement the changes which is difficult as well as a time-consuming process.
But thanks to cloud ERP, personalization is quite seamless. ERP providers can configure your cloud ERP solution tailored to your specific business needs. For instance, you may require personalizing your dashboards, menu layout, widget inclusion, and more.
To gain more clarity on personalization or customization, let's include a use case.
Considering that you are aiming to provide a more personalized experience to your customers, you need to configure your ERP system with all functionalities that can help you support your goals. AI-based conversational user interfaces such as virtual assistants or chatbots can help you automate your customer support & assistance as well as respond to their queries or complaints. Such responses can be made through AI-generated user voices or texts leveraging the stored data.
The Future of ERP, What's More, to Explore?
In recent years, we could see a major transition from on-premises ERP to cloud ERP. Many businesses are still planning to switch to cloud ERP. However, those who have already invested in cloud ERP may seek better utilization of ERP with the amalgamation of cloud.
To support the increasing popularity of remote working, organizations may look for ERP equipped to seamlessly facilitate remote processing such as remote training, workflow automation, remote working, etc.
Another business need may encourage or compel the ERP market to extend the supply chain capabilities to prevent supply chain disruptions and speed up vendor distribution as well as customer delivery. Moreover, businesses may seek advancement in risk analysis to ensure optimal production control and seamless deliveries.
Get the benefits of cloud ERP from LionOBytes
Whether you are a small business or a startup, it's time to walk parallel with the emerging ERP trends to ensure seamless process flow, resilient business, and continuous growth at scale. To start your growth-hacking journey, connect with LionOBytes.
Here at LionOBytes, we can implement the cloud ERP configured to address your specific business needs. Our LionO360 Cloud ERP can be integrated with your existing accounting, mailing, and shipping system to ensure the seamless and optimal performance of your ERP system.
So, wait for nothing, just upgrade your system capabilities and start leveraging the emerging ERP technologies and trends with LionOBytes.