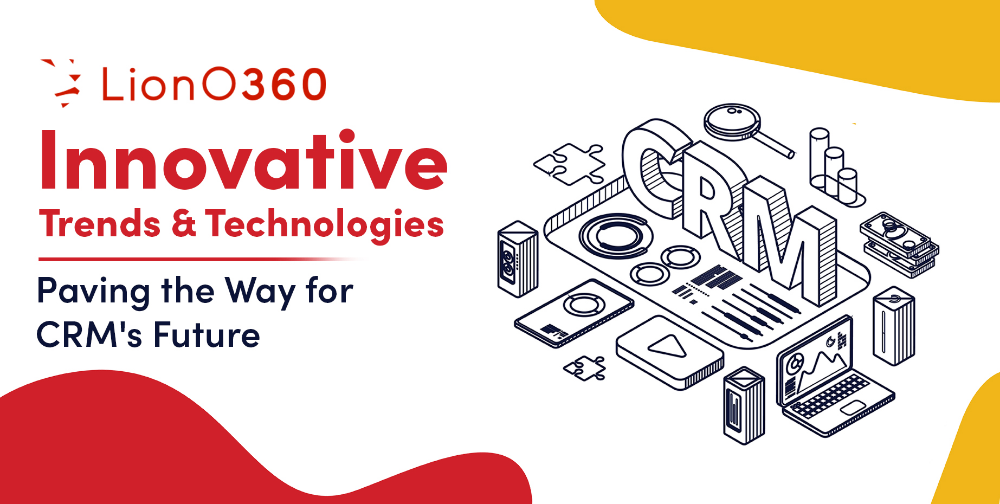 Embarking to bring resilience across business practices is inevitable to ensure streamlined operations, drive customer agility, and enable workflow automation, which in turn, delivers improved customer experience, supports sales funnel & lead generation, and attains maximized business outcomes.
Considering this approach of bringing resilience, continuous adoption of CRM Technology & Solutions is effectively taking place in the market to ensure seamless collaboration among the customers, sales, and marketing departments to drive growth, efficiency, and scalability.
From initial market adoption to current advancement, CRM (Customer Relationship Management) has been transforming the way businesses connect, manage, and drive their customers, sales, and marketing campaigns. So, let's perceive the innovative trends & technologies and the potential future of CRM software.
Considering Gartner's statement, organizations are shifting their focus on improving customer experience.
Market Scope & Future Analysis
As we could see how recent years affected the CRM market wherein it couldn't remain just contact management software. And to ensure staying updated with the current market trend, the industry started raising the requirement and setting about to acquire the right solution to support their customers, sales, and marketing management part.
Apart from this, innovative CRM Solutions enriched with enhanced modules and advanced functional facilitation have started capturing market scope. Further, business terms like personalization, proactive approach, and process automation encouraged the industry to serve smarter, more efficient, and more productive solutions. As a result, you can see how the growing need for CRM adoption compelled the market to continuously evolve for now as well as in the future.
So, the current CRM has become a powerful tool to seamlessly manage and drive end-to-end customers, sales, and marketing practices while leveraging Innovative technologies such as AI (Artificial Intelligence), ML (Machine Learning), IoT (Internet of Things), and more.
Thus, this was the backend overview of how CRM evolved at this level and is continuously evolving while strengthening businesses to successfully drive customers, manage sales, and drive effective marketing campaigns.
As stated by Gartner, the CRM software market is anticipated to grow more than 14% by 2025.
As per Statista's inclusion, CRM software market revenue recorded USD 24.00 billion in the year 2015 and is anticipated to reach USD 49.6 billion by the year 2025 at a compound annual growth rate (CAGR) of 1.7 percent globally. Further, its growth rate for 2023 to 2027 is expected at a CAGR of 11.03 percent.
According to crm.org, out of the Enterprise solution modules, the largest investment is made in CRM solutions alone across the globe. Distinctively in North America, the CRM market recorded USD 17.33 billion in the year 2020.
With this overview, it becomes easy to understand and consider the future of customer relationship management software along with CRM market adoption.
So, after gaining market analysis and an overview of the future of CRM technology, now let's reveal the unprecedented trends and technologies of CRM.
Innovative

CRM Trends & Technologies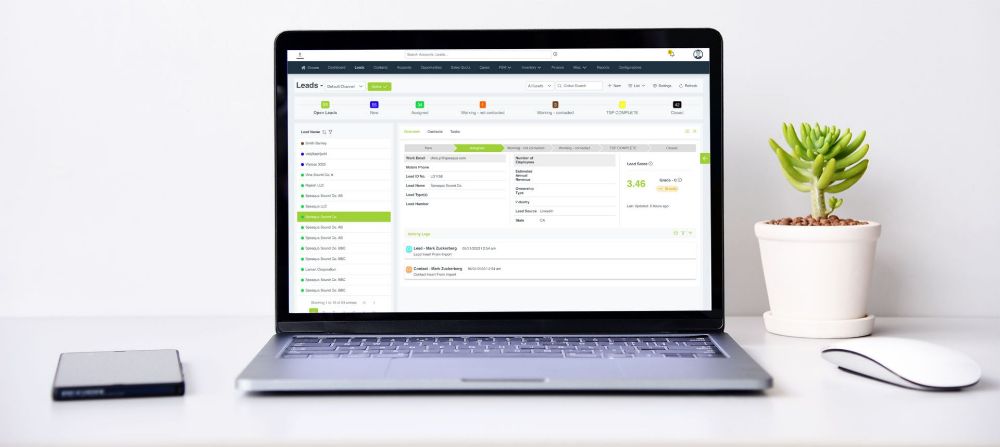 Automation through AI, RPA, & Machine Learning
The amalgamation of AI (Artificial Intelligence) and RPA (Robotic Process Automation) is one of the rising trends to drive intelligent automation across the business space. Leveraging Intelligent automation, businesses can ensure more capable bots not just for automating manual & time-consuming tasks but even for automating complex tasks such as customer segmentation, predictive analysis, and providing personalized yet automated support to customers.
Automating the CRM processes can help the sales, services, and marketing team to focus and drive more valuable activities, for instance, addressing the customers' needs and improving their overall experience, ensuring customer retention, and more.
This CRM process automation enables businesses to build and drive more effective and engaging relationships with customers. Further, it strengthens businesses to identify shortcomings as well as cross-sell and upsell opportunities.
Leveraging Machine Learning, the sales and marketing team can have eyes on sales forecasting and can plan their sales, service, and marketing allied strategies accordingly. Moreover, it can also be utilized for lead scoring wherein ML algorithms can be applied to analyze large and unstructured data to understand the entire sales pipeline and reveal the facts and stats required to maximize sales and drive efficiency.
IoT to drive a proactive approach
IoT device feeds when integrated into CRM technology can help transform the customer experience by enabling proactive services and support to customers. It allows service departments to track and monitor the data, detect performance lacks, and proactively identify the cause of the issue even before the customer realizes it.
Apart from this, it enables the CRM system to automatically generate service tickets and schedule a field service or technician to proactively sort out the customer issue. When this proactive approach is applied to the maintenance and support part, it ensures customer satisfaction.
IoT technology integrated into CRM also helps the sales and marketing people to track and identify customer needs, wants, and behavior. Leveraging IoT data flowing in a CRM system helps the sales & marketing team to perceive when and how your customers are using your products.
Further, this IoT data can be utilized by marketing personnel to hyper-personalize the experience to their customers in terms of personalized content and discounted deals in real-time. By performing in such a way, their customers can feel heard, understood, and valued.
In other terms, this way can be leveraged to encourage cross-sell and up-sell opportunities. It can also help to drive repetitive sales and ensure seamless customer retention.
AR/VR for more improved customer experience
The next trend that comes into the picture is AR (Augmented Reality) and VR (Virtual Reality). By taking recourse to AR and VR technologies, modern businesses are getting success in improving their customer experience. By connecting CRM systems with AR/VR apps they are serving an immersive experience to their customers helping to improve their overall experience while ensuring an improved customer retention rate.
Considering the continuously increasing user adaption, these technologies are reserving their significant space and trending in the current marketplace. To contemplate AR and VR, let's understand each of them with real-life experiences.
AR is being utilized by the retail industry to provide an augmented shopping experience to their customers. It allows shoppers to virtually ensure product trials without wearing them in actual, such as clothes, shoes, accessories, etc. Users can even virtually experiment with what furniture or wall paint will look like in their home before finalizing it in real.
When it comes to VR, a smarter example can be included from the real estate industry of how construction companies can walk to investors in a virtual way without visiting in actual and can demonstrate how the building will look once it gets constructed completely. Moreover, VR can also provide an immersive virtual experience wherein they can ensure virtual walkthroughs and or property tours to enable faster processing and boost sales.
From marketing, sales, and eCommerce part, businesses are leveraging Augmented Reality and Virtual Reality to improve customer experience whereby service agents can successfully guide customers to troubleshoot their issues. Utilizing AR integrated with CRM as a visual collaboration tool in Field Sales & Service can help minimize technical errors, improve service quality, and ensure first time resolution.
Mobile CRM to promote employees' responsiveness
Mobile CRM or deploying innovative CRM apps is such a significant trend that brings sales, service, and marketing teams together and ensures their collaborative efforts. It provides real-time access to ongoing tasks and what is next to be aligned.
Implementing an innovative CRM app is the most considerable future of customer relationship management. It equips employees to access required customer information, track & manage their tasks, and get reminded or notified in real-time. It also allows businesses to quickly respond to their customers, manage sound relationships with customers, and ensure seamless collaboration with their teams.
User Personalization
There is no untruth that traditional personalization has bygone wherein just addressing the customer with their first name and then sending the offers to the group of people. Yes, it's time to adopt hyper-personalization that works beyond the traditional personalization that doesn't merely include user profiles along with past purchases and transaction history, but even their online behavior, social media contribution, the way their converse, and more.
With the help of AI, this data can be leveraged to be more likely to understand the user intentions and anticipations to craft and deliver a highly personalized experience to the customers. This AI-generated data can automatically exhibit specially curated products & services, promotional content & deals, and recommendations specific to each customer basis.
To Sum Up!
Thus, innovation in CRM technology is continuously growing and yes, potentially it's an ongoing process. Further, to serve a better customer experience, updating your system with these CRM technology trends could be a proven profitable and efficient deal for businesses in customers, sales & marketing, and service terms. And, considering the prospect of CRM, timely consideration of CRM can drive easy market penetration, effectiveness, and competitiveness.
Here at LionObytes, we provide highly efficient CRM, ERP, and Field Service Management solutions customized and configured as per your specific business needs and functional requirements to ensure seamless process flow and a streamlined production line. Designed for startups to SMBs, our LionO360 solution helps businesses to drive customers, reduce costs, and maximize operational efficiency.