Products / ERP / Features / Credit Management
Credit Management
LionO360 for efficient Credit Management
Strengthen your company's liquidity and improve cash flow by leveraging LionO360's credit management solution.

Set Credit Limits
Assign customer credit limits distinctively to each of your customers depending on their purchase history and association level.

Credit Control Management
Update, manage, and control your customers' credit limits as per your growing terms with your customer base.

Sales Order Control
Control your sales orders as per defined customer credit limits to prevent bad debts and maintain the creditworthiness of your customers.

Real-Time Access
Access your customers' credit limits while creating sales orders helping you stay updated with their current credit limit status.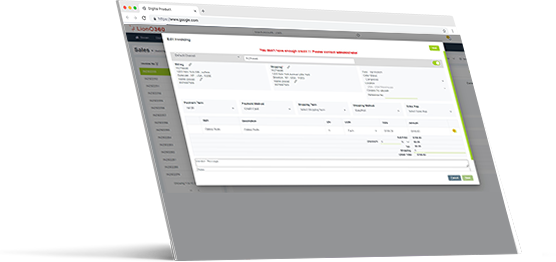 Manage credit limits
Assign, manage, and control credit limits of your customers considering their purchase history, past behavior, and more, ensuring improved cash flow and minimizing the risk of bad debts. Upgrade or control credit limits based on your customer relationship and association with them.
---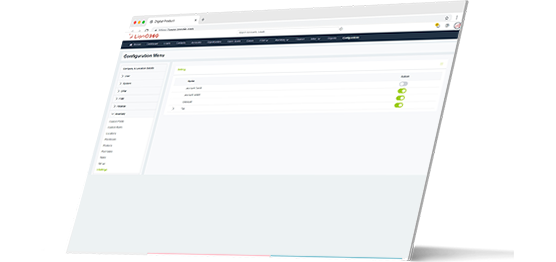 Maintain customer creditworthiness
Allow your customers to leverage their determined credit limits and notify them once they reach their limits. Track and view their available credit limits and control the same helping you to maintain good cash flow and customer creditworthiness. You can enhance limits for customers specified with low credit limits contemplating their past purchase activities and overall behavior ensuring a sound relationship with your worthwhile customer base.
Boost Productivity Today with LionO360 CRM
The first complete business management software for small business with CRM, Inventory, Accounting, and much more.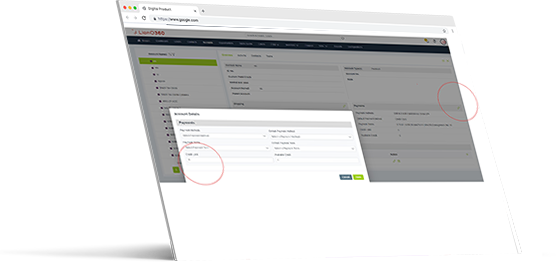 Minimize risk and reduce costs
With LionO360 ERP, allow your customers to order within specific predefined limits respectively and automatically, and restrict them once they exceed their specified limits. Monitoring credit limits can help you minimize the risk of bad debts. Moreover, reduce your costs while offering credit limits to your customers as our software prevents you in terms of availing more credit limits but not ensuring payments on time from your customers.
---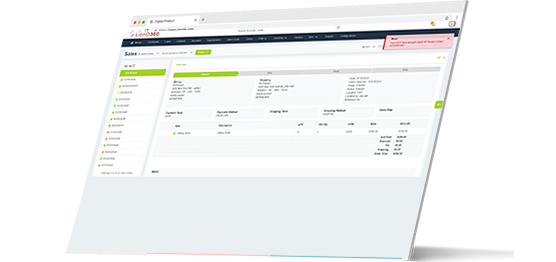 Control your sales orders
By setting credit limits for your customers, you can control as well as prioritize your sales orders depending on your customers' credit scores. While creating sales orders, you can see the available credit limits for the respective customer base and can make a smarter decision instantly.