Products / CRM / Features / Document Management
Document Management
Centralize your data with LionO360
Drive effective team collaboration, increase your workforce productivity, and streamline your end-to-end workflow all through LionO360.

File Share
View production and sales data and share them internally.

Data Storage
Large storage database for contact lists and internal documents.

Change History
View activity changes and log the date/time.

Secured Connections
LionO360 CRM is equipped with encrypted socket protection to ensure optimal data security.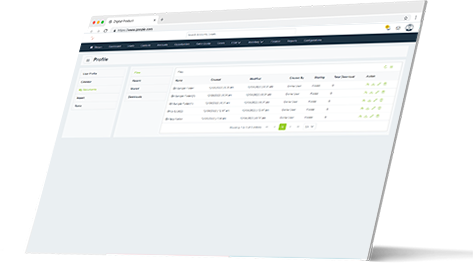 The cloud-based app keeps your data secure.
Information such as payment and personal information is secured by encrypted socket layer technology. Share reports with your team, over encrypted cloud-connections, and more accurately interact with your clients with a 360-degree view.
---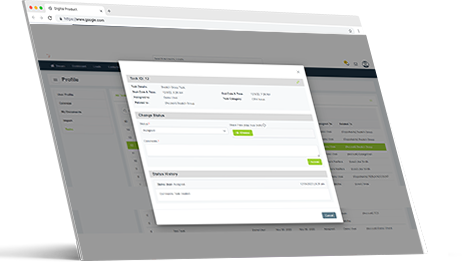 Instant access to your data, anywhere, anytime.
Deliver a more personalized experience to your clients with 360 data management. You can also customize charts and dashboards as well as the view for your entire organization to display the most important info in the most prominent location.
---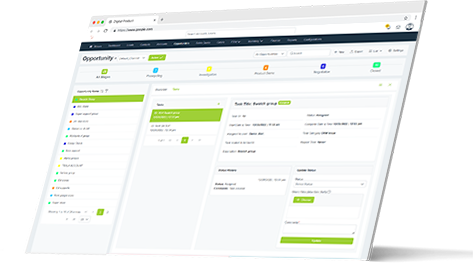 All in one place
LionO360 CRM for small businesses provides you with the critical insights needed to drive your business forward. All account info, including pending opportunities, order history, scheduled outreach, and documents, is accessible in one place. Document conversations with notes entered by your employees or via automated audio recordings.
Boost Productivity Today with LionO360 CRM
The first complete business management software for small business with CRM, Inventory, Accounting, and much more. Document management just got a whole lot easier.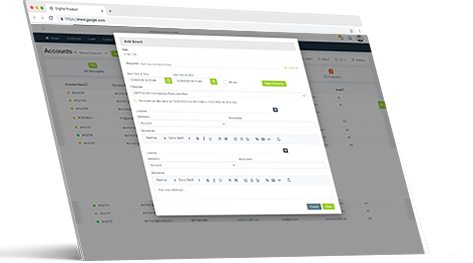 Attach documents
Attach files, notes, PDFs, and other important company materials directly into the system. With secured cloud connections, company documents can be shared easily and safely while being easily accessible.
With a 360-degree view of company interactions and supporting business documents, LionO360 allows for complete sales and business management from anywhere in the world. While on a mobile device, or on the computer, access and protect all your important files with LionO360, a world-class solution for small business.
---